Xarelto, or rivaroxaban, is one of the world's most widely prescribed blood-thinning medications, or anticoagulants. As Reuters reports, annual sales of the prescription drug hit $1.7 billion in June 2014 and could reach $9.5 billion by 2020.
However, as the Institute for Safe Medication Practices (ISMP) indicates in its May 2014 QuarterWatch Report, the increase in Xarelto sales has been mirrored by a rise in the number of Xarelto-related serious adverse event reports received by the U.S. Food and Drug Administration (FDA).
In fact, according to the ISMP, the number of serious adverse event reports involving Xarelto went from less than 250 in the third quarter of 2011 to more than 700 by the first quarter of 2013. Today, the FDA receives more serious adverse event reports involving Xarelto than rival blood-thinning medication Pradaxa (dabigatran), the ISMP reports.
The main risk associated with Xarelto is one common among anticoagulants: Internal bleeding.
What Are the Risks of Xarelto Side Effects?
Xarelto was designed by Bayer Healthcare. It is currently sold in the U.S. by Janssen Pharmaceuticals (a division of Johnson & Johnson) through a licensing agreement with Bayer.

As an anticoagulant, Xarelto prevents blood clots by blocking clotting proteins in the blood.
Since July 2011, the FDA has approved Xarelto for three uses:
Preventing blood clots in recent knee or hip replacement surgery patients
Reducing the risk of blood clot-related strokes in patients with non-valvular atrial fibrillation (heart rhythm disorder, or "AFib")
Treating patients for deep vein thrombosis (DVT, in the legs) and pulmonary embolism (PE, in the lungs).
The drug has been marketed as a more convenient alternative to warfarin (Coumadin), a blood-thinning medication that has been available in the U.S. since 1956.
In particular, Xarelto has been touted as a "once-a-day" pill for treatment of atrial fibrillation which, unlike warfarin, does not require routine blood testing.
However, the marketing of Xarelto has caused trouble for Johnson & Johnson.
On June 6, 2013, the FDA's Office of Prescription Drug Promotion (OPDP) wrote a warning letter to the company. The OPDP alleged that a print advertisement for Xarelto in the January/February 2013 edition of WebMD Magazine minimized the risks of the drug. Also, the OPDP stated, the ad contained a "misleading claim" that "no dosage adjustments" were needed with Xarelto.
The risks associated with Xarelto are highly serious. It can cause severe internal bleeding, like other anticoagulants. However, as researchers note, the problem with Xarelto is that, to date, no antidote or proven, effective treatment for this bleeding has been developed.
There is a concern that some people taking Xarelto may suffer harm such as:



Signs of internal bleeding include frequent and prolonged nose and gum bleeds, heavy menstrual bleeding, red- or brown-colored urine, red- or black-colored stool, coughing up blood or repeated headaches, weakness and dizziness.
Your Legal Rights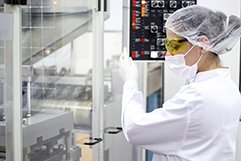 Manufacturers and sellers of pharmaceuticals have a legal duty to ensure their products are safe when used as intended and to provide an adequate warning about risks associated with the drug.
If a person has suffered harm due to a drug company's failure to live up to this duty – whether it is a personal injury or the death of a loved one – that person has the right to take legal action.
Currently, the law firm of Salvi, Schostok & Pritchard P.C. is reviewing claims by those who have suffered severe bleeding episodes that required hospitalization after taking Xarelto or who lost a loved one from excessive bleeding after they were prescribed Xarelto on or after July 1, 2011.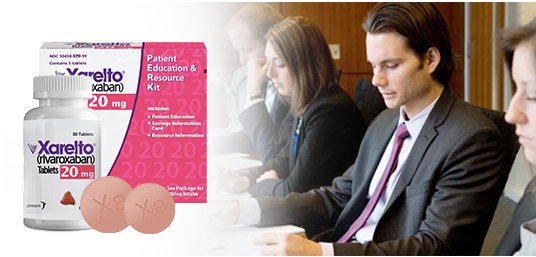 Our goal is to protect their right to seek just compensation for any medical expenses they have incurred, wages they have lost and pain and suffering they have experienced that may be related to Xarelto use.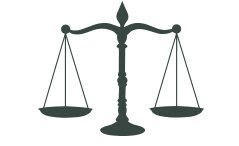 Lawsuits have been filed against Bayer and Janssen Pharmaceuticals (Johnson & Johnson) in federal courts across the country as well as in the Philadelphia Court of Common Pleas.
Also, a petition has been filed to have all federal court Xarelto lawsuits consolidated in the U.S. District Court for the Southern District of Illinois (MDL No. 2592). This is known as multidistrict litigation, or a MDL.
A MDL is not the same as a class-action lawsuit. In a class-action complaint, all plaintiffs' claims are joined in a single action. In a MDL, each plaintiff's claim remains separate and apart from other claims. However, because the claims involve similar facts and legal issues, they are consolidated for pretrial matters.
If you would like to learn more about Xarelto's risks and your legal rights and options, contact Salvi, Schostok & Pritchard P.C. by calling us at 1-800-Salvi-Law or by simply submitting our online contact form. We would be glad to discuss your case and answer any questions you may have.