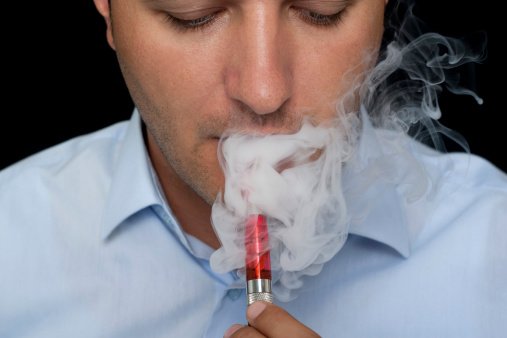 Our law firm recently wrote about the risk of injuries from e-cigarette explosions. In this blog post, we discuss another potential problem with these devices: They may be leading young users in Chicago and across the U.S. to smoke regular cigarettes.
Researchers from the University of Southern California (USC) recently published a study in the journal Pediatrics, which found that teens who use e-cigarettes are six times more likely to use tobacco products than those who have never "vaped."
This is a major concern due to the fact that smoking tobacco is "arguably a lot more dangerous" than use of vaporizers, the study's lead author told Reuters.
Researchers Focused on High School Students
E-cigarettes are small, battery-powered devices. Some bear the same shape and color of regular cigarettes. The devices vaporize a fluid that contains nicotine. The fluid typically has flavoring, including flavors that may appeal to young people.
As Salvi, Schostok & Pritchard reported in our June blog, e-cigarette explosions have been reported across the country. Many victims have suffered severe burns to their mouth, face, hands and arms. As NBC News noted, the lithium-ion batteries used in e-cigarettes (or vaporizers) have also been involved with cell phone and Hoverboard fires.
This new study, however, reveals a potentially greater concern.
To conduct the study, USC researchers surveyed a group of 300 high school students – median age of 17 – in 2014 and asked the same group follow-up questions a year later.
About 40 percent of students who said in the first survey that they had used an e-cigarette reported that they had smoked a regular cigarette in the second survey. In contrast, only 11 percent who said they had not tried an e-cigarette in the first survey had tried an e-cigarette by the time of the follow-up questions.
When they adjusted for factors such as gender, ethnicity, grade and parents' educational background, the researchers arrived at their conclusion that teens who vape are six times more likely to experiment with regular cigarettes than those who have never used an e-cigarette.
Cigarette smoking, of course, carries a wide range of health risks, including cancer and other forms of mouth, throat, lung and heart disease.
FDA Cracks Down on E-Cigarette Industry
As HealthDay reports, a recent survey by the Centers for Disease Control and Prevention (CDC) revealed that, while cigarette smoking among teens has dropped in recent years, vaping has sharply increased. In fact, nearly a quarter of teens surveyed by the CDC said they had used an e-cigarette in the previous 30 days.
In response, the U.S. Food and Drug Administration (FDA) has taken steps to rein in the e-cigarette industry, including a ban on sales of e-cigarette products to those under age 18, which will take effect in early August.
This new study should lend support to the FDA's actions, which certainly mark a step in the right direction. However, the FDA's moves may be too late for teens that have already been exposed to e-cigarettes and suffered burn injuries in explosions or, perhaps, have become addicted to nicotine.
Get Help from Our Illinois Product Liability Attorneys
The experienced defective product lawyers of Salvi, Schostok & Pritchard P.C. currently are reviewing cases involving e-cigarette explosion injuries and other harm which may have been caused by use of these devices. To discuss your case, call us today or reach us online.