One in 10 Patients with a "Big Three" Disease Are Misdiagnosed
When you go to the hospital or a doctor's office with a concern, you trust that your healthcare provider will do everything possible to help you find out what's wrong. Unfortunately, misdiagnoses are more common than many people realize.
A recent study from The Johns Hopkins University School of Medicine found that one in 10 people who have a "Big Three" disease are initially misdiagnosed. Over half of the patients who were given a delayed or incorrect diagnosis either died or developed a severe disability. These misdiagnoses may constitute medical malpractice, and people affected by them have the right to seek compensation for their doctor's negligence.
If this has happened to you, let an experienced medical malpractice attorney from Salvi, Schostok & Pritchard, P.C. help you understand your legal right to compensation. Schedule a free consultation today. 
What Are the "Big Three" Diseases?
The Johns Hopkins study looked at misdiagnoses of vascular events, infections, and cancers because these are the most likely to cause harm in patients who are misdiagnosed. For the purposes of the study, researchers looked at misdiagnosis rates for five specific diseases within each category, or 15 diseases total.
The researchers selected these illnesses because they are the diseases most commonly referenced in medical misdiagnosis lawsuits. Many patients have won significant damages for the harm caused by "Big Three" misdiagnoses. 
The Effects of Misdiagnosis
A misdiagnosis can have devastating results. Delaying treatment for vascular events such as a heart attack or stroke by a matter of minutes can be the difference between life or death. Other diseases, such as cancer, develop more slowly. They may take months or years to adversely affect the patient's health. When doctors misdiagnose cancer, they allow the illness to become extremely severe and, therefore, difficult to treat.
In general, doctors miss rarer diseases more often than common ones. Sometimes this is due to a lack of available screening tests, but other times it's caused by a doctor's lack of training. Some negligent doctors may be unwilling to pursue a diagnosis of a rare disease because it seems unlikely that the patient would have it.
Need Legal Assistance? Talk to a Medical Malpractice Lawyer Now
If you have been seriously harmed or have lost a family member due to a misdiagnosis, you may be entitled to demand compensation for your losses. The dedicated attorneys at Salvi, Schostok & Pritchard, P.C., have years of experience successfully handling medical misdiagnosis cases. Our law firm has the resources to call on expert witnesses who can help us gain an even deeper understanding of the details of your situation. Our respected team of litigators also has the knowledge and skill to take your case to trial if a fair medical malpractice settlement cannot be reached.
Contact us today to schedule a free consultation with a trusted medical malpractice attorney. We will go over the details of your case and help you demand answers from the healthcare provider who harmed you.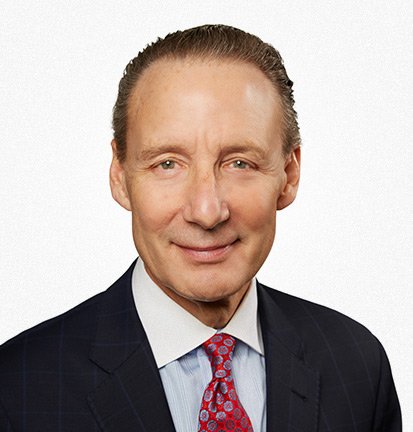 Patrick A. Salvi concentrates his legal practice in several limited areas primarily involving a trial practice in cases concerning serious personal injury, medical malpractice, wrongful death, and mass torts. Mr. Salvi has achieved record-breaking jury verdicts and settlements on behalf of his clients, including serving as lead counsel in obtaining an Illinois record-high $148 million jury verdict and a Lake County record $33 million jury verdict.