Illinois lawmaker advances pedestrian safety measure to curb pedestrian fatalities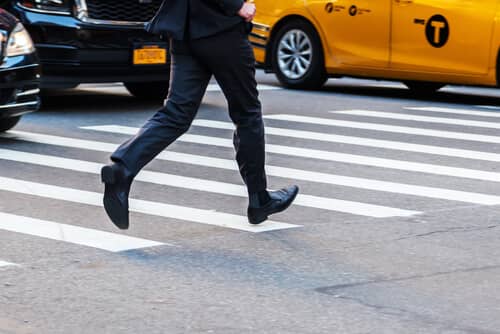 SPRINGFIELD, Ill. (November 11, 2019) – Illinois state Senator Laura Murphy (D-Des Plaines) advanced a measure from the Illinois Senate Tuesday to address pedestrian fatalities on state highways.
Senate Bill 767 would require the Illinois Department of Transportation to conduct a traffic study for each pedestrian fatality that occurs on a state highway. The studies would be used to consider design improvements, traffic control devices and any other improvements that IDOT may recommend.
The measure passed the Senate 49-1 Tuesday and will now go to the House for consideration.
"This is a very personal issue to me," Sen. Murphy said. "In Des Plaines we've witnessed four separate pedestrian fatalities at the same intersection, and countless other close calls. The local police department even did a sting operation and cited dozens of drivers for not yielding to pedestrians there."
Illinois ranks ninth in the country for most pedestrian traffic deaths, according to a recent report from the Governors Highway Safety Association. The study found that during the first six months of 2018, there were about 6,227 pedestrian deaths in 2018, which is an estimated 4 percent increase from the previous year.
Pedestrian fatality rates have been on the rise across the United States, with the number of deaths increasing by 35 percent in recent years – going from 4,414 total deaths in 2008 to 5,977 deaths in 2017.
While it's difficult to pinpoint the exact cause of the increase, the government highway group sites the national shift away from passenger cars to larger trucks and the growth of smartphone use as two possible reasons.