New law to protect pets from dangerous dogs takes effect in 2019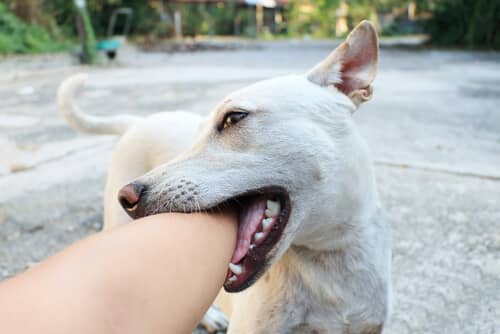 CHICAGO (December 28, 2018) – A new law that restricts the activities of dangerous dogs and their owners will take effect on January 1, 2019.
SB2386 creates a "reckless dog owner" definition: An individual would be defined as a "reckless dog owner" if their dog is deemed dangerous for killing another dog and is found running at large twice within 12 months of being deemed dangerous. A dog is deemed dangerous if it bites a person without justification or is found running at large and behaving in a manner that a person would believe poses a serious and imminent threat of serious injury or death to a person or a companion animal.
If a person is found to be a reckless dog owner, all dogs on their property would be surrendered to a shelter or sanctuary, where efforts would be made to find the dogs a new home if they are believed to be adoptable. Further, a person deemed a reckless dog owner would be prohibited from owning dogs for up to three years if found guilty.
The law was prompted brought about after a Yorkshire terrier named Buddy was killed by a neighbor's dogs in 2017. The neighbor reportedly disregarded guidelines that the dogs needed to be muzzled while walking. They were found running at large within a week of killing Buddy.
Please click here to view a list of all the new Illinois laws for 2019.