Salvi Law issues important New Years Eve driving safety reminders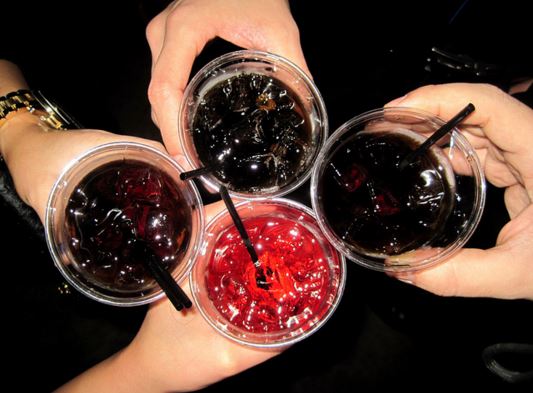 CHICAGO (December 10, 2019) -As 2019 comes to a close and 2020 approaches, many people are making their New Year's Eve plans with family and friends. Although the 4th of July is still considered the most dangerous driving holiday in America, New Year's Eve and the early hours of New Year's Day require extra caution as well.
A holiday that has been marked by champagne toasts and bar specials, drinking and driving is the most dangerous road hazard around the New Year's holiday. And in many parts of the country, snow and ice can make roads even more dangerous for drivers on New Years Eve.
Fortunately, there are some safety precautions drivers and party-goers can take to stay safe heading into the new year:
Designate a driver – Talk to your friends and family members before your New Year's celebration about who will take a turn to be sober and drive everyone home after the party.
Take advantage of discount public transportation fares – Most major cities with public transportation systems offer discounted bus and train fares on New Year's Eve. Here in Chicago, the CTA often offers free rides on New Years Eve and early New Years Day, so be sure to take advantage of the discount and hop on a bus or train to get home!
Take a cab or Uber – While this may be a more expensive option than taking the CTA, taxis or an Uber/ Lyft are a worthwhile investment if you've been drinking all night. To save yourself the headache of trying to catch a cab right after the clock strikes midnight, make a reservation in advance using the company's website or calling them directly.
Watch the weather forecast – Here in Illinois, you never know what you are going to get when it comes to the weather! So it is important to pay attention to the weather reports on New Years. If meteorologists are predicting a blizzard, it may be wise to cancel your party plans and stay home instead.
Serve plenty of food – If you are hosting a party, having a selection of food and non-alcoholic beverages on hand will keep your guests full and counter the effects of alcohol.
Charge your phone – Before you head out for the night, make sure your phone is fully charged! Getting stuck with a dead battery will make it difficult to reconnect with friends or order a ride home, if needed.
Remember, New Years is a time for resolutions! So pledging to make safe driving decision is a great way to start the new year!