School Districts Sue Juul, Saying Student Vaping Drains Resources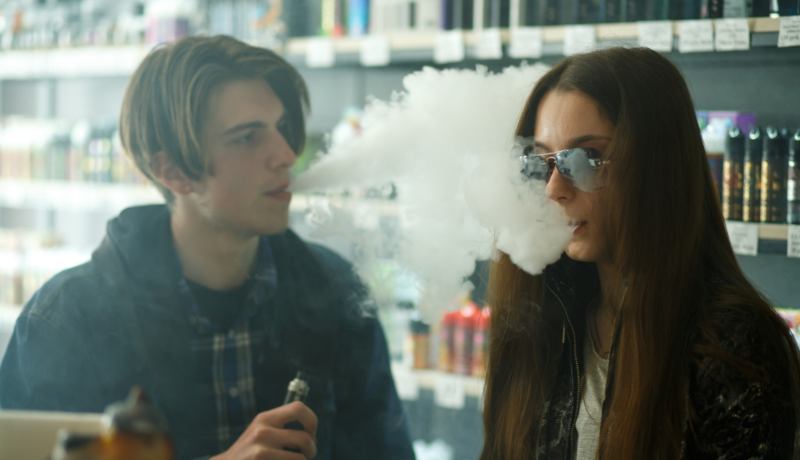 It's no secret that young people across the country are becoming addicted to vaping. Now, as manufacturers such as Juul face legal action from individuals, school districts are starting to file their own lawsuits.
These schools have seen firsthand what the U.S. Centers for Disease Control and Prevention has been saying for some time ─ that from 2017 to 2018, the number of middle and high school students using e-cigarettes has risen by over 50 percent.
Now, school districts are alleging that Juul has addicted millions of kids to their products by marketing directly to young people.
What Schools Are Saying
The school districts that have filed lawsuits are angry because they say Juul has marketed their products to young people by adding certain flavors to the liquid, along with the nicotine. Just two of the flavors attractive to children are bubblegum and strawberry cupcake.
This isn't just harmful to teenagers' health, the school districts warn. The vaping epidemic also places a strain on the schools. E-cigarettes are not like traditional cigarettes. Smoke detectors don't detect vapor the same way they detect smoke, and so the schools have had to install special sensors. Schools have also had to remove doors from bathrooms, prohibit the use of flash drives because they look so similar to e-cigarettes, hire additional staff who can watch for kids vaping, and create new programs to help kids deal with their new addiction.
All of this costs money, and schools simply don't have it in their budget. The schools are hoping to recover some of those costs through a lawsuit, but they also want to put any compensation awarded toward additional programs that would help kids beat the addiction.
More Problems for Juul and E-Cigarette Makers
The string of lawsuits filed by the school districts are only the most recent troubling news for Juul and other e-cigarette manufacturers. These products have caused nearly 2,000 lung injuries that span almost every single state in just a few years. As of October 2019, there were also 37 deaths linked to vaping and e-cigarettes.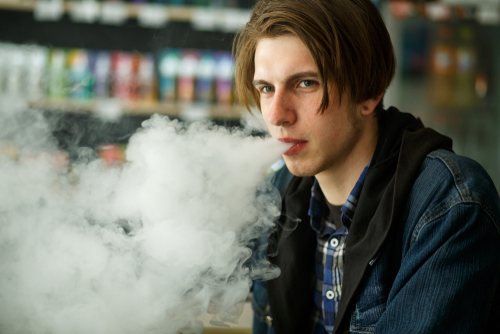 As a result of the illnesses and fatalities, Juul and other e-cigarette companies have faced dozens of lawsuits. Most of these suits claim that the plaintiffs suffered lung injuries such as obstructive pulmonary disease. However, a lawsuit filed by a man in Connecticut alleges that he suffered a stroke after using e-cigarettes. A class-action lawsuit being heard in a Florida federal court accuses Juul of causing seizures in a teenage girl.
The basis of these lawsuits is not only that e-cigarette manufacturers have marketed to children. The lawsuits also accuse the manufacturers of failing to warn of the dangers of their products. In fact, when e-cigarettes first arrived on the market approximately 10 years ago, the manufacturers claimed they were much safer than traditional cigarettes. With so many injuries and deaths occurring in such a short amount of time, that clearly is not true.
Need Legal Advice? Talk to Our Attorneys
People are only beginning to learn of the dangers of Juul and other e-cigarettes. As time goes on, more people are likely to come forward about the injuries and illnesses they have suffered as a result of using these products.
If you or a loved one has been hurt by e-cigarettes, call our Chicago product liability attorneys at Salvi, Schostok & Pritchard, P.C., today to schedule your free consultation and to learn more about your legal options.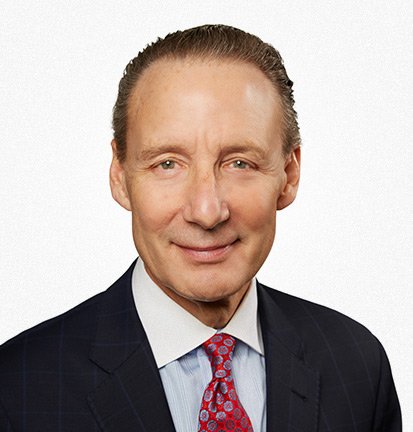 Patrick A. Salvi concentrates his legal practice in several limited areas primarily involving a trial practice in cases concerning serious personal injury, medical malpractice, wrongful death, and mass torts. Mr. Salvi has achieved record-breaking jury verdicts and settlements on behalf of his clients, including serving as lead counsel in obtaining an Illinois record-high $148 million jury verdict and a Lake County record $33 million jury verdict.