Seeking Justice for Aaron Thal
Earlier this year, 19-year-old Aaron Thal was killed when he was struck and run over by two cars while waiting at a bus stop in Lincolnwood. To this day, the hit-and-run driver who struck him has not been caught. Salvi, Schostok & Pritchard P.C., has been working with his family since his death to help bring them closure.
Aaron was killed at 6:30 in the morning at the intersection of Touhy and Kostner avenues on March 10. He was found in the middle of the street, and it's unknown how he got there. Aaron's mother Norma has been agonizing over his death for months. "I want to know what happened to my son," she told CBS 2 Chicago.
According to the story, the two drivers that hit him did stop and speak to police. But Aaron's mother and Lincolnwood police believe that he was the victim of a hit-and-run driver in another vehicle before being run over by the other two. They point to video footage of a black pick-up truck captured with red light cameras. "It's hard to fathom how somebody would do that and not stop," said Norma. "If it was someone you cared about you would wish someone would have an act of kindness."
"That's really our focus right now, to make a public plea to get information, to get evidence, that will help not only the police, but help the family get some closure," said attorney Tara Devine, who is representing the family.
In hopes of getting more information, Norma is offering a $2,000 reward. She said that her son was a charitable person, always helping the elderly and sending money to help overseas children who are in need. She hopes that someone will show the same integrity that her son showed and come forward with information about what might have happened to her son. "I want justice for my boy," she said.
"Our hope is there may still be witnesses out there that thought this incident was resolved and now, they may come forward," Lincolnwood Police said in a statement.
The Lincolnwood PD and Tara Devine are asking for anyone who has any information about this pedestrian accident to call them.
Aaron's school, The Cove School in Northbrook, will also set up a scholarship in his honor. If you have any information about the March 10th accident, please call the Lincolnwood Police at (847) 673-2167.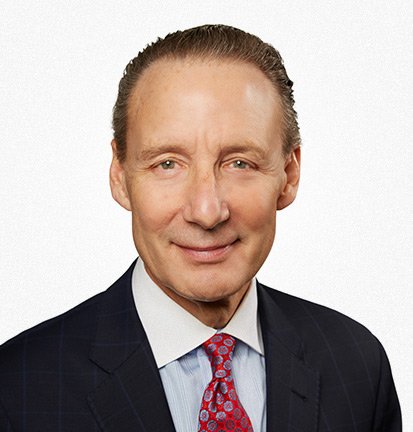 Patrick A. Salvi concentrates his legal practice in several limited areas primarily involving a trial practice in cases concerning serious personal injury, medical malpractice, wrongful death, and mass torts. Mr. Salvi has achieved record-breaking jury verdicts and settlements on behalf of his clients, including serving as lead counsel in obtaining an Illinois record-high $148 million jury verdict and a Lake County record $33 million jury verdict.