Some trucking safety rules suspended amid COVID-19 pandemic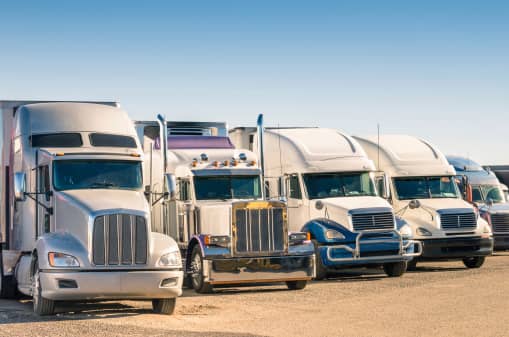 CHICAGO (March 17, 2019) – The U.S. Department of Transportation has exempted certain truck drivers from hours-of-service (HOS) rules after the President declared a national emergency last Friday amid the Coronavirus outbreak.
The federal government enacted the HOS rules in 1938 to cut down on fatigued driving and resulting accidents. According to normal HOS rules, truckers may drive a maximum of 11 hours within any 14-hour period. Within those 11 hours, a driver can do a maximum eight hours consecutively before being required to stop for at least 30 minutes. After the14-hour period, the trucker must take a ten-hour break. Eight of those ten hours must be spent in the bunk, ideally sleeping, AutoBlog reports. 
The exemptions enacted Friday mark the first time the federal government has ever paused drive-time limits in the 82-year history of the legislation.
It is important to note the exemptions do not apply to every truck driver on the road, only those delivering emergency supplies and personnel helping manage the COVID-19 outbreak, including: 
Medical supplies and equipment related to the testing, diagnosis and treatment of COVID-19.
Supplies and equipment, including masks, gloves, hand sanitizer, soap and disinfectants, necessary for healthcare worker, patient and community safety, sanitation, and prevention of COVID-19 spread in communities.
Food for emergency restocking of stores.
Equipment, supplies and persons necessary for establishment and management of temporary housing and quarantine facilities related to COVID-19.
Persons designated by Federal, State or local authorities for transport for medical, isolation or quarantine purposes.
Personnel to provide medical or other emergency services.
If a driver or commercial motor vehicle is pulled off direct assistance efforts to transport cargo or provide services that are not in support of emergency relief efforts related to the COVID-19 outbreaks, they must adhere to normal HOS rules.
Once a driver has completed his or her delivery, the driver must receive a minimum of 10 hours off duty if transporting property and eight hours if transporting passengers, the U.S. Department of Transportation's Federal Motor Carrier Safety Administration stated on their website. 
The exemptions will remain in effect until the president declares an end to the emergency or until EOD on April 12, whichever comes first.