GHSA Study Finds Speeding Is a Top Factor in Fatal Teen Crashes
Speeding is a significant problem in the United States. In a recent five-year period, speeding was a contributing factor in approximately one-third of all motor vehicle accident fatalities in America. Even more alarming, the proportion of speed-related fatal crashes among teenage drivers is much higher than that of other age groups.
According to a recent study published by the Governor's Highway Safety Administration (GHSA), 43 percent of fatal crashes among teenage drivers involve speeding, versus only 30 percent for other age groups.
The experienced Chicago car wreck lawyers at Salvi, Schostok & Pritchard P.C. can help if you or your teen driver was injured in a speeding car accident. Read on to learn more about the GHSA's special report and contact us if you need additional assistance.
What the Study Says
The GHSA report says that teen drivers are more likely to be involved in a fatal car accident due to the following factors:
Teen drivers' relative lack of experience in recognizing and reacting quickly to dangerous traffic scenarios, which makes speeding riskier for this group
The relative lack of development in the areas of teens' brains that correspond to risk assessment, impulse control, and emotional regulation
The fact that many teens are regularly exposed to speeding behavior by their parents, which may lead them to regard speeding as normal and safe
Other noteworthy findings from the GHSA study include:
Teen drivers in speeding-related fatal crashes are more likely to be male (37 percent versus 28 percent female) and are also more likely to run off-road, roll over their vehicles, and drive without a seat belt.
16- to 17-year-old drivers have the highest risk of fatal traffic crashes among all age groups because of their limited experience.
18- to 19-year-old drivers are more likely than other teens to crash at night, between the hours of midnight and 5 a.m. and to crash on highways or freeways.
When teen drivers carry peers as passengers in their vehicles, their risk of being involved in a speeding-related fatal crash increases exponentially with each additional passenger.
Injured in a Car Accident? Contact Us Today
If you were injured in a car accident in Chicago caused by dangerous teen driving, you could be entitled to compensation. The experienced personal injury lawyers of Salvi, Schostok & Pritchard P.C. have more than 35 years of experience protecting the rights of speeding accident victims. We have recovered more than $1.5 billion to date for our clients, including the largest personal injury compensatory verdict award for a single plaintiff in Illinois state history. To learn more about how we can help and the possible compensation you may be entitled to receive, contact our top litigators today. We fight aggressively to protect the rights of our deserving clients.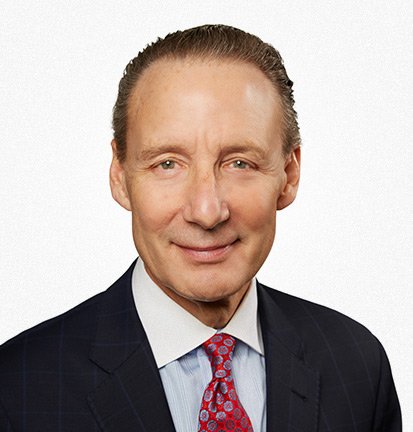 Patrick A. Salvi concentrates his legal practice in several limited areas primarily involving a trial practice in cases concerning serious personal injury, medical malpractice, wrongful death, and mass torts. Mr. Salvi has achieved record-breaking jury verdicts and settlements on behalf of his clients, including serving as lead counsel in obtaining an Illinois record-high $148 million jury verdict and a Lake County record $33 million jury verdict.