Sterigenics reaches agreement with state to reopen Willowbrook plant

WILLOWBROOK, Ill. (July 17, 2019) – Sterigenics has reached an agreement with the state of Illinois to reopen its Willowbrook medical device sterilization plant.
Under the agreement filed Wednesday in DuPage County Circuit Court, which is subject to court approval, Sterigenics will install additional emission capture and control equipment that will enable the Willowbrook facility to meet the new, stringent standards set by the State of Illinois for sterilization using ethylene oxide.
Under a draft construction permit released for public comment, the Illinois EPA would require Sterigenics to limit emissions from one of its two buildings to 85 pounds a year, down from 2,890 pounds released into the community during 2017. Sterigenics claims the pollution control measures are consistent with upgrades that it proposed to the Illinois EPA and has agreed to reduce EtO usage at the Willowbrook facility. The company has also agreed to continuous emission monitoring, emission stack testing and ambient air monitoring to ensure and to demonstrate that the additional controls are working.
"Though Sterigenics has promised to emit less ethylene oxide into the community, it should not have taken the Illinois EPA shutting them down to do so. Their conduct prior to being closed was a conscious disregard to safety, putting thousands of people at risk. With additional effort, they could have better protected their neighbors. While this agreement may allow them to reopen, we will still work hard to hold Sterigenics accountable for needlessly endangering the community and causing so much harm," Partner Patrick Salvi Jr. of Salvi, Schostok & Pritchard said in a statement Wednesday.
The Sterigenics Willowbrook facility will resume operations upon approval by the Illinois EPA following the installation of the new controls. No date was immediately given.
The Illinois EPA ordered the plant closed in February, citing excessive emissions of ethylene oxide. The state subsequently passed a new law regulating discharge of the toxic gas.
Under the agreement, Sterigenics will not be required to pay fines to the Illinois Environmental Protection Agency.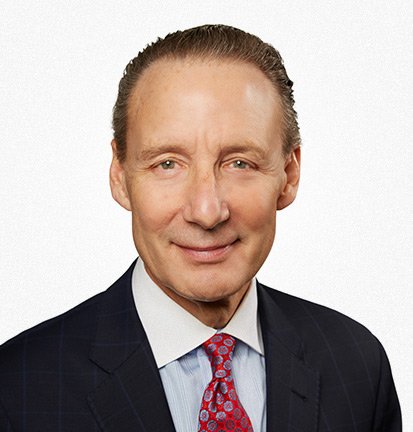 Patrick A. Salvi concentrates his legal practice in several limited areas primarily involving a trial practice in cases concerning serious personal injury, medical malpractice, wrongful death, and mass torts. Mr. Salvi has achieved record-breaking jury verdicts and settlements on behalf of his clients, including serving as lead counsel in obtaining an Illinois record-high $148 million jury verdict and a Lake County record $33 million jury verdict.