Tesla Dashcam Video Shows Anti-Crash Technology in Action
Car accidents happen under a variety of circumstances. Drivers and their passengers often get little or no warning. New anti-crash technology, however, seeks to address that issue.
Today, forward collision avoidance systems are actually revolutionizing the auto industry. These systems warn drivers of hazards ahead that could lead to serious and life-threatening car accidents.
How effective are these anti-crash systems? A recently circulated Tesla dashcam video provides a very good picture.
Tesla Radar Technology Predicts Autobahn Accident
In September 2016, Tesla Motors released a new software update for vehicles currently equipped with its autopilot system. The company included new radar processing technology in this update.
The Tesla technology senses and alerts drivers to obstacles in the roadway. It works with existing detection cameras to prevent collisions.
As the technology news site Electrek reports, an event captured on dashcam video in December 2016 shows the Tesla system in action. In the video, you can hear the system warning a driver moments before a crash occurs.
The video shows a Tesla being driven on the Autobahn. Suddenly, the Autopilot Forward Collision Warning System kicks in. At first, it seems like the system goes off for no reason. However, almost simultaneously, a vehicle in front of the Tesla crashes into an SUV.
While the SUV is not visible to the Tesla driver or the camera system, the Tesla radar sensor detected it. The driver, who was not injured in the accident, reports that not only did the system detect the obstacle, but it also alerted the autopilot system, which automatically activated the Tesla's brakes.
How The Tesla Radar System Works
According to Tesla Motors, the company added its radar system technology to its vehicles in October 2014. Tesla aimed to supplement the existing collision warning cameras and image software systems. Originally, due to detection issues which could trigger false alarms, Tesla vehicles did not rely upon the technology as a primary system.
Radar sensors interpret objects differently. It took some fine tuning to get the system to recognize the difference in threat levels posed by a soda can lying in the road versus another vehicle's rear bumper.
The new software update appears to have corrected this problem. As the Tesla radar accident video shows, this technology may now be used by drivers to act as a primary crash avoidance system.
Studies conducted by the Insurance Institute for Highway Safety (IIHS) show that Tesla radar technology and other types of forward crash prevention devices can help to reduce the risk of accidents by as much as 40 percent.
Involved in a Crash? Contact Us Today for Help with Your Case
If you or someone you care about is injured in a crash, contact our experienced Illinois car accident lawyers. At Salvi, Schostok & Pritchard P.C., we offer professional legal representation to accident victims so that they can seek the compensation they deserve. We serve clients in Chicago and throughout the state. We are ready to provide you with a free consultation.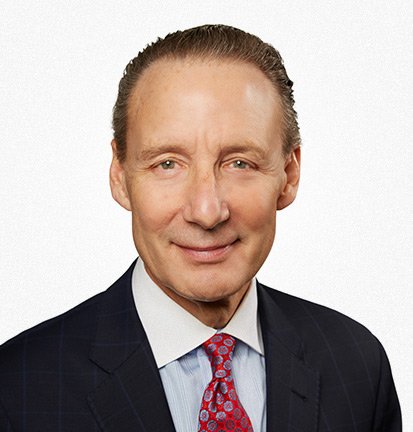 Patrick A. Salvi concentrates his legal practice in several limited areas primarily involving a trial practice in cases concerning serious personal injury, medical malpractice, wrongful death, and mass torts. Mr. Salvi has achieved record-breaking jury verdicts and settlements on behalf of his clients, including serving as lead counsel in obtaining an Illinois record-high $148 million jury verdict and a Lake County record $33 million jury verdict.