News Coverage: Patrick Salvi II provides Update on Jacob Blake's Medical Condition After Kenosha Shooting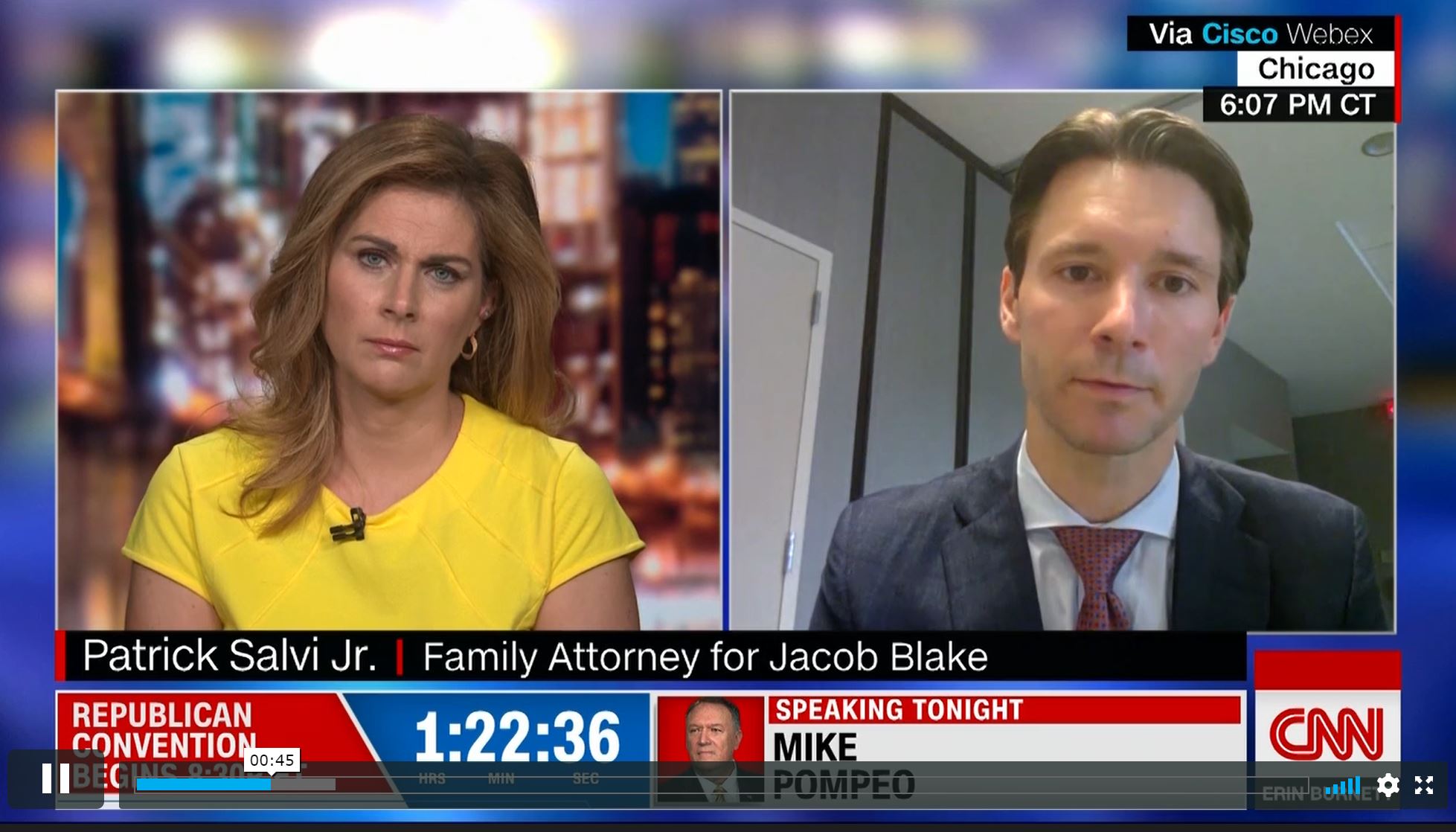 KENOSHA, Wis. (August 26, 2020) – Attorneys for Jacob Blake provided one of the first medical updates just days after video appeared to show police firing at his back during an incident Sunday evening.
The Blake family's legal team includes Ben Crump Law as lead counsel, and Salvi, Schostok & Pritchard P.C. and the LaMarr Law Firm as co-counsels.
Full Media Coverage: