Elizabeth Olszewski wins first place at LCBA's annual chili cook off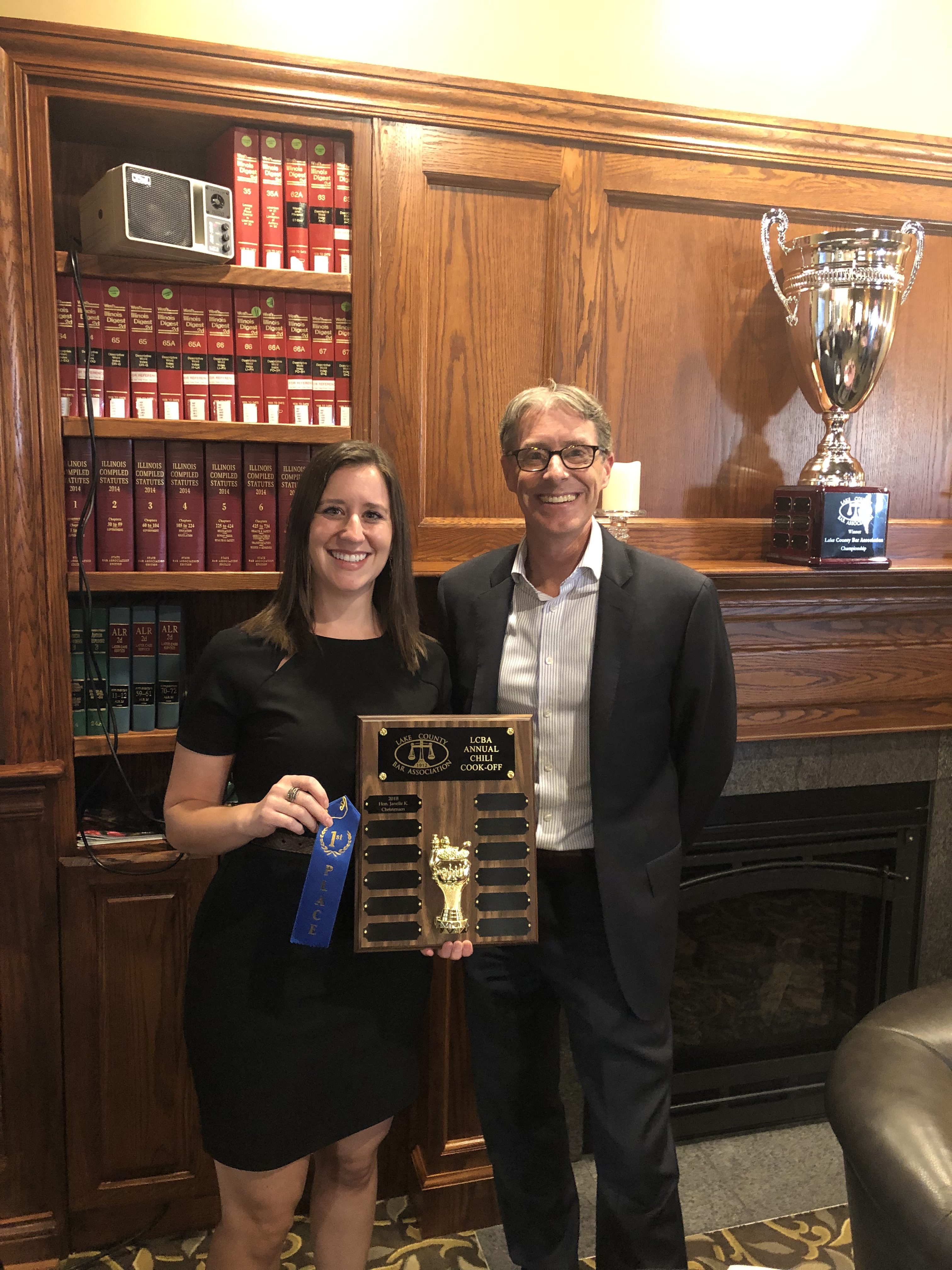 WAUKEGAN, Ill. (September 6, 2019) – Salvi, Schostok & Pritchard attorney Elizabeth R. Olszewski won first place at the Lake County Bar Association's annual chili cook off Thursday night. Elizabeth entered her chili recipe on behalf of the LCBA's Civil Trial and Appeals Committee, which she is a member of.
Salvi Law Partner Jennifer L. Ashley assisted Elizabeth with cooking the chili.