What You Should Know About Chicago Work Zone Accidents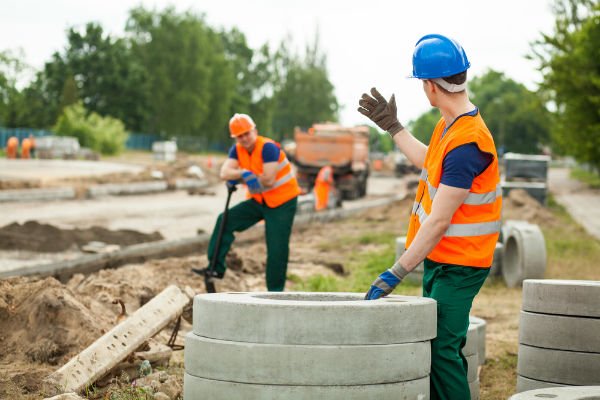 You may have driven through many Chicago-area road construction zones without much of a thought beyond making sure to slow down and watch out for workers.
However, you should know that work zone accidents happen frequently throughout Illinois and cause harm to not only workers but motorists as well.
In fact, Illinois Department of Transportation (IDOT) statistics show that drivers and vehicle passengers are injured and killed more often in work zone accidents than construction workers.
What Is a Work Zone in Illinois?
IDOT defines a work zone as an area where construction, maintenance or utility work activities are identified by warning signs, signals or other indicators, including those found on transport devices. The signs typically mark were the work zone starts and ends.
By law, Illinois drivers must slow down and yield to any authorized vehicles or workers in a road construction zone. If possible, drivers should move into a lane away from the workers and proceed with caution. Illinois law also prohibits use of cell phones in work zones.
Even if there are no workers in the work zone, a driver can still be ticketed for speeding or cell phone use in the work zone.
Illinois Work Zone Accident Statistics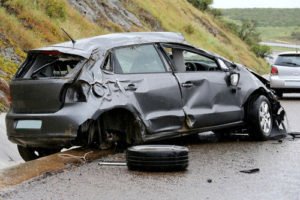 During one recent year, 3,313 work zone crashes occurred in Illinois. Those crashes led to the death of 28 people and caused a total of 983 injuries, according to IDOT.
Twenty-seven of the people killed in work zone accidents and 124 of those injured were drivers, passengers or pedestrians. Two "pedalcyclists" were injured. Only one worker was killed and three were injured.
According to IDOT, 621 of the work zone crashes involved large commercial trucks. As you may know, it is typical in a truck accident involving passenger vehicles that the passenger car occupant is harmed but not the trucker who is protected by the larger, heavier vehicle.
Nationally, the Federal Highway Administration (FHWA) states that work zone accidents make up roughly 1.6 percent of all traffic crashes. Still, that means that more than 87,000 crashes per year occur in work zones.
Illinois Tollway reports that more than 4,300 work zone motor vehicle crashes occur annually in Illinois.
Work Zone Accidents Are Preventable
Motor vehicle accidents in construction work zones typically are caused by speeding and failing to pay attention, including distracted driving.
An IDOT work zone safety campaign is built on the slogan, "See Orange, Slow Down, Save Lives!" Orange, of course, refers to the color of work zone warning signs.
Slower speed limits are posted for work zones because of changing conditions, narrow lanes and road-edge drop-offs. Work zone speed limits are clearly posted in Illinois and should be obeyed by all motorists.
Other safety measures to be observed throughout the length of a highway work zone include:
Pay attention. The work zone may require lane shifts that include curves you do not expect. Workers and heavy equipment are in motion in a work zone and may be only a few feet from traffic. Stay alert.
Follow directions. Signs, arrows and flaggers are in place to guide drivers through a work zone safely. Watch for them and do as they indicate.
Never tailgate. Drivers unfamiliar with changes in a work zone are likely to apply brakes as they slow down to maneuver. Rear-end crashes are among the most common accidents in work zones, and they are caused by following too closely. Leave extra room for cars ahead in a work zone.
Be patient. The work zone may include a closed lane, which means traffic in each direction must take turns stopping. You may have to wait. That's life.
Plan for work zones. IDOT maintains an interactive online map of road closures, obstructions and restrictions. Use it to plan ahead, and leave early so you will not feel rushed when you come upon a work zone.
Have You Been Injured in a Work Zone Accident in Chicago?
Even though you plan ahead and are careful in a work zone, you could still be in an accident by another driver who was careless. Some accidents are caused by problems with the design of the work zone or other negligent conduct by road construction contractors.
When you are hurt in a work zone accident because of someone else's negligence, you have a right to seek fair compensation from insurers for your medical expenses, lost income, pain and suffering and more.
The Chicago car accident attorneys of Salvi, Schostok & Pritchard P.C., can help you after a work zone crash. We work with residents of Chicago and elsewhere in Illinois to seek compensation they are due.
Before you accept any insurance settlement for any type of motor vehicle accident, call us for a free review of your accident and associated losses.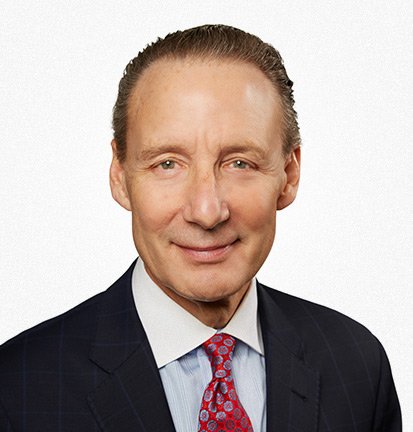 Patrick A. Salvi concentrates his legal practice in several limited areas primarily involving a trial practice in cases concerning serious personal injury, medical malpractice, wrongful death, and mass torts. Mr. Salvi has achieved record-breaking jury verdicts and settlements on behalf of his clients, including serving as lead counsel in obtaining an Illinois record-high $148 million jury verdict and a Lake County record $33 million jury verdict.