Death of Pregnant 26-Year-Old Black Woman Highlights Racial Disparities in Maternal Mortality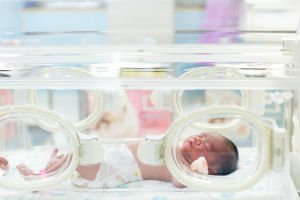 NEW YORK (July 13, 2020) – Sha-Asia Washington, 26, died during childbirth on July 2 at Woodhull Medical Center in Brooklyn.
Sha-Asia went to Woodhull Medical Center for a routine stress test on July 2. She was a few days past her due date, and the hospital decided to keep her for observation when they saw her blood pressure was abnormally high. Hospital personnel decided to administer pitocin, a medication that induces labor. Washington was asked if she wanted an epidural, and after some hesitation, she agreed.
But soon after, things took a sharp turn for the worst.
Washington went into cardiac arrest and her baby was delivered during an emergency c-section. Her daughter, Khloe was healthy, but Washington was pronounced dead after doctors spent 45 minutes performing CPR.
Her family says she felt pressured into having an epidural, and "her death was due to the improper administration of the epidural," according to Yahoo! News. 
Washington's story has since gone viral as a symbol of the dire need for improved medical care for black mothers. Her passing prompted a Change.org petition calling for New York state to publish data on pregnancy outcomes to shed light on the high maternal mortality rate for black women. The petition, which has garnered more than 3,500 signatures, cites the deaths of Washington and two other black mothers in New York.
The maternal mortality rate in the United States has been spiking since the 1990s, and is now one of the highest in the developed world. Black women in the United States are disproportionately affected: they are three to four times more likely to die in childbirth than their white cohorts, according to Centers for Disease Control data. Nearly 60% of those deaths are preventable.
Officials say complications from anesthesia such as epidurals, though rare, is one of the top 10 causes of maternal deaths during labor. Further minorities are more likely to report experiencing "pressure and coercion or being repeatedly asked to do things you've already declined" during labor.
The inequities for women of color increase by age and are not affected by education levels or location, according to the CDC.
The hospital where Washington passed away is now conducting an internal review of the incident.