Garden dome donated by Salvi Law allows nursing home resident to reunite with college friend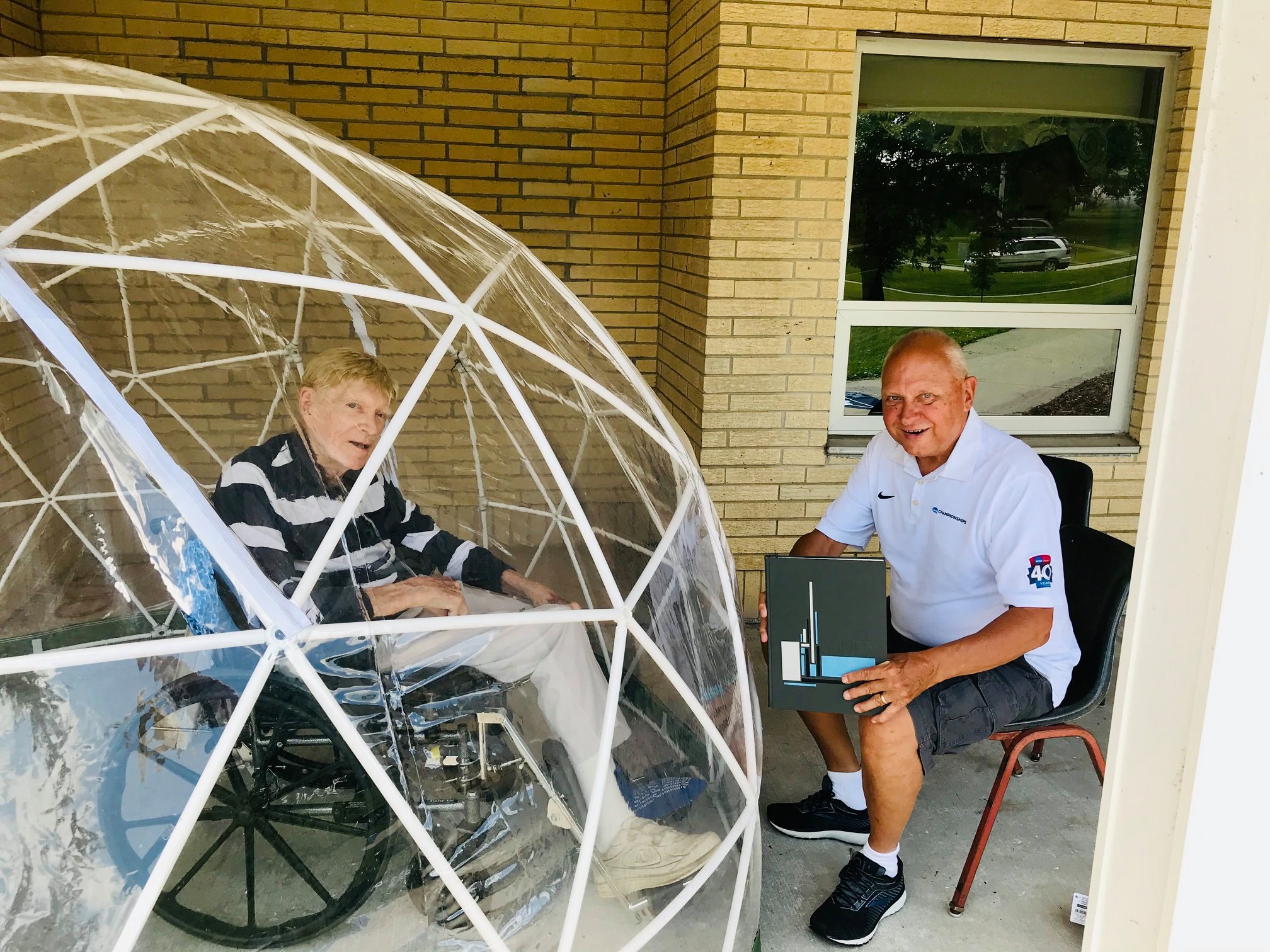 WYOCENA, Wisc. (June 29, 2020) – Salvi, Schostok & Pritchard, P.C. recently donated a garden dome to the Columbia Health Care Center nursing home in Wyocena, Wisconsin to allow residents the opportunity to safely visit with family and loved ones during the coronavirus pandemic.
A few weeks ago, we shared a heartwarming story about Columbia resident Doris Smith being able to visit with her husband and daughter for the first time in months. Doris and her husband, Don, have been married since 1954 and have found the separation during this unprecedented time to be extremely difficult and lonely. Doris's daughter says her parents "were always cuddlers and always holding hands."
Columbia recently sent us photos of another heartwarming reunion – A male resident had an old friend from college visit him. The two men were fraternity brothers at UW Oshkosh and shared a love of the UW Oshkosh's Titans college basketball team. To surprise his old friend, the man brought a 60 foot long banner showing that their team finally made it as champions and the yearbook from their senior year.
The garden dome donated by Salvi Law is one of three domes at the facility.
Columbia residents and their loved ones are able to schedule one 30-minute session every two weeks to allow everyone a chance to visit with loved ones. The nursing home says they will be used for about 45 visits per week.