Important reminders before heading to the water park this summer
CHICAGO (June 13, 2019) – As the weather heats up in the Chicago area, more people will be flocking to pools and water parks to beat the heat and keep the kids busy this summer. While water parks and pools are great places for family fun during the summer months, they can quickly become dangerous if swimmers do not follow a few simple safety steps.
According to a 2016 FOX News report, serious accidents that require a trip to the emergency room are far more likely to occur at water parks than at a traditional theme park. Additionally, drowning is the leading cause of unintentional death in children between the ages of 1 and 4.  But drowning can affect people of all ages and swimming abilities.
Since the Chicago-area is home to many water parks, it is important for thrill-seekers to educate themselves on the risks some rides pose to avoid falling victim to an accident on one of these permanent rides. Families planning a trip to their local water park should remember to:
Research reported accidents at the water park you plan to visit
Prepare children for the water. Remember that water parks aren't typically a great option for those with weak swimming ability
Dress appropriately. Wear plenty of sunscreen and Coast-Guard approved life vests
Obey signs and ride warnings
Only swim in designated areas supervised by a lifeguard
Listen to the lifeguard on duty
Never leave a child unattended in or near the water, and actively supervise children
Stay within arm's reach of young children and avoid distractions
Warn children to stay away from drains
Ensure all pools and spas you may visit have compliant drain covers
Install proper barriers and covers around your pool and spa
Know CPR
By following the following safety tips, you can reduce the risk of tragedy in and keep pools a place of safe, summer fun!
While there is no official tally of the number of injuries and deaths from amusement or water park rides, several serious injuries and deaths have been reported on amusement and water park rides over the past few years.  These frightening incidents are a reminder that not all amusement park oversight is equal. Salvi, Schostok & Pritchard P.C., Partner Patrick Salvi Jr. says there are no federal government regulations when it comes to the safety and inspections of amusement park rides, so it is up to state and local governments to regulate amusement parks. CBS News reports twenty states have government oversight over amusement and water parks, while nine states have none at all. Here in Illinois, the Illinois Amusement Park Safety Act mandates that rides must be insured, inspected, and meet applicable safety standards before they can operate.
The New York Times reports lawsuits over amusement park accidents often end in settlements. Mr. Salvi explained that in cases where a settlement cannot be reached before trial, it is up to a jury to decide whether there was negligence involved in the incident. Additionally, it is then up to a jury to decide what the award for damages should be based on the victim's injuries.
If you or a loved one is injured at an amusement or water park due to the negligence of another person, you may be able to bring a legal case against the at fault party. Contact the attorneys of Salvi, Schostok & Pritchard for a free, no-obligation case consultation and to learn more about your rights.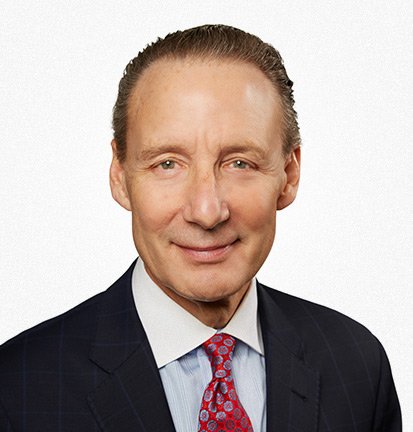 Patrick A. Salvi concentrates his legal practice in several limited areas primarily involving a trial practice in cases concerning serious personal injury, medical malpractice, wrongful death, and mass torts. Mr. Salvi has achieved record-breaking jury verdicts and settlements on behalf of his clients, including serving as lead counsel in obtaining an Illinois record-high $148 million jury verdict and a Lake County record $33 million jury verdict.