Indiana toddler dies after falling from open window in play area of cruise ship
SAN JUAN (July 9, 2019) – An 18-month-old baby died over the weekend after she slipped from her grandfather's hands and fell from the eleventh story of a docked cruise ship. Media outlets report the child was being carried by her grandfather when he slipped and dropped her overboard from open window in play area on the cruise ship.
Chloe Rae Margaret Wiegand of South Bend, Indiana was in a children's play area that was enclosed with clear glass paneling when her grandfather placed her on a railing that he believed was behind glass to look outside, according to the family's lawyers. Her family believes she fell while she was trying to bang on the glass the same way she does when she's at the ice rink watching her brother's hockey games.
The toddler's parents, Alan and Kimberly Wiegand, want to know why the area had an open window in the wall of glass paneling. The family's attorney says they plan to hold the cruise line "accountable for what appears to be negligence."
The ship was scheduled to depart for a weeklong voyage at 8:30 p.m. Sunday and the accidental fall happened around 5 p.m.
Falls from cruise ships are not unheard-of. Since the year 2000, roughly 300 people have fallen overboard on cruise ships. While that number sounds large, statistically it's extremely rare. In the recent years more than 20 million people take cruises annually. This puts the odds of dying on a cruise ship at roughly 1 in 6.25 million. This is extremely low compared to the 1 in 645 chance of dying in a car accident, making it one of the safer methods of travel after flying, which boasts the lowest 0.07 deaths per one billion passenger miles.
This could be due to the fact that safety measures put in place on cruise chips help prevent these accidents from happening in most cases. According to National Geographic, high railings are present on all public decks of ships to prevent passengers from falling. On most floors, there are also security cameras to record what's happening. Overboard incidents in most cases are commonly deliberate attempts or induced by drunken passengers. However, cruise ship bartenders are trained to cut off passengers at a certain point and refer them to on-board physicians if they appear to be "at risk."
The key to preventing most cruise ship death cases is noticing precisely when someone has fallen to save them before they drown. Though no detection system currently exists, the Coast Guard reportedly has technology in development. Unfortunately, technology such as this would likely not be able to save an infant, as only passengers capable of swimming long enough for a rescue boat or life preserver to be sent would be able to be saved. As such, it is best to leave infants or toddlers at home if possible while on a cruise. And if you must bring them along, make sure they are always closely monitored by a loved one.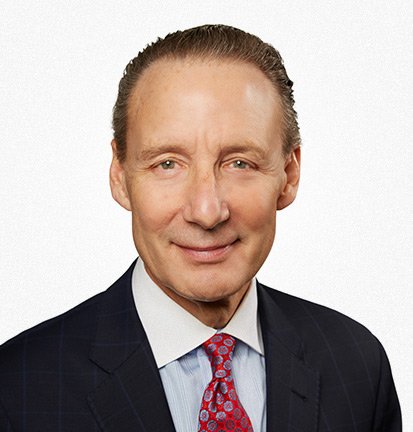 Patrick A. Salvi concentrates his legal practice in several limited areas primarily involving a trial practice in cases concerning serious personal injury, medical malpractice, wrongful death, and mass torts. Mr. Salvi has achieved record-breaking jury verdicts and settlements on behalf of his clients, including serving as lead counsel in obtaining an Illinois record-high $148 million jury verdict and a Lake County record $33 million jury verdict.