New law to help injured victims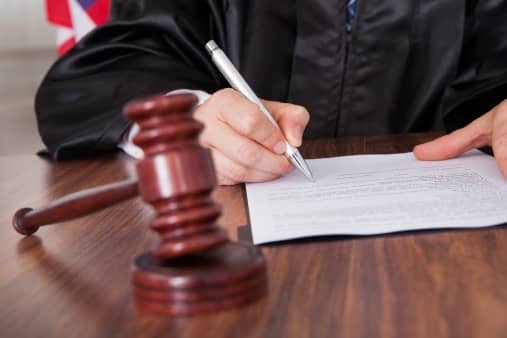 As many of our clients know from experience, either personally, through a loved one, or professionally, people injured due to the wrongful conduct of others have a tall task awaiting them in order to hold the responsible parties accountable. Pursuing a personal injury lawsuit frequently requires enormous human and financial resources and seemingly unending patience while cases work through the civil justice system. Thankfully, the Illinois General Assembly has passed a bill that should limit delays and encourage wrongdoers to seek early resolution of meritorious claims.
That bill is HB3360, which applies prejudgment interest to personal injury judgments in Illinois. If signed into law, no longer can those who have caused injuries force their victims to wait for justice without consequence. For the time victims are forced to wait, the wrongdoer will be responsible for failing to achieve earlier resolution and adding insult to injury by denying valid claims and offering insufficient settlements. For this to become reality, there is one more step.
HB3360 still requires Governor Pritzker's signature. We ask that you contact the Governor's office to urge him to sign HB3360. See below for how to do it.
If you would like to contact the Governor to urge him to sign HB3360, this is the link where you may make your support known:
https://www2.illinois.gov/sites/gov/contactus/Pages/VoiceAnOpinion.aspx
Steps to take:
You'll need to populate your contact information.
In the "Affiliation" field, type in your firm name.
In the dropdown menu next to "Subject", click "Other".
In the dropdown menu next to "Position" click "Support".
In the "Comments" field, copy and paste the following text:
Governor Pritzker:
I strongly urge you to sign HB3360 from the 101st General Assembly.  This bill will help ensure that plaintiffs are fairly compensated for their injuries, and will help expedite the resolution of personal injury and wrongful death cases—and reduce the backlog of those cases in our courts.  The following are a few reasons that I urge your signature:
Resolution of civil cases is often unnecessarily delayed, often for years, because insurance companies leverage their ability to hold their money until they are forced to pay at trial.  In the meanwhile, injured people and grieving surviving family members do not benefit from the use of the money that would ultimately be paid.
46 other states have laws that provide for pre-judgment interest in tort cases.  Illinois is an outlier, and it is time to remedy this problem.
Meritorious cases should proceed without delay; HB3360 removes the financial incentive for defendants and insurers to prolong cases that would otherwise be resolved more quickly.
HB3360 applies only to cases that result in a judgment (about 3% of civil cases).  It does not apply to settlements, and exempts units of local government and consumer debt from incurring pre-judgment interest. 
Thank you for your consideration of this important matter.