Salvi Law hosts AAJ New Lawyers Division phone drive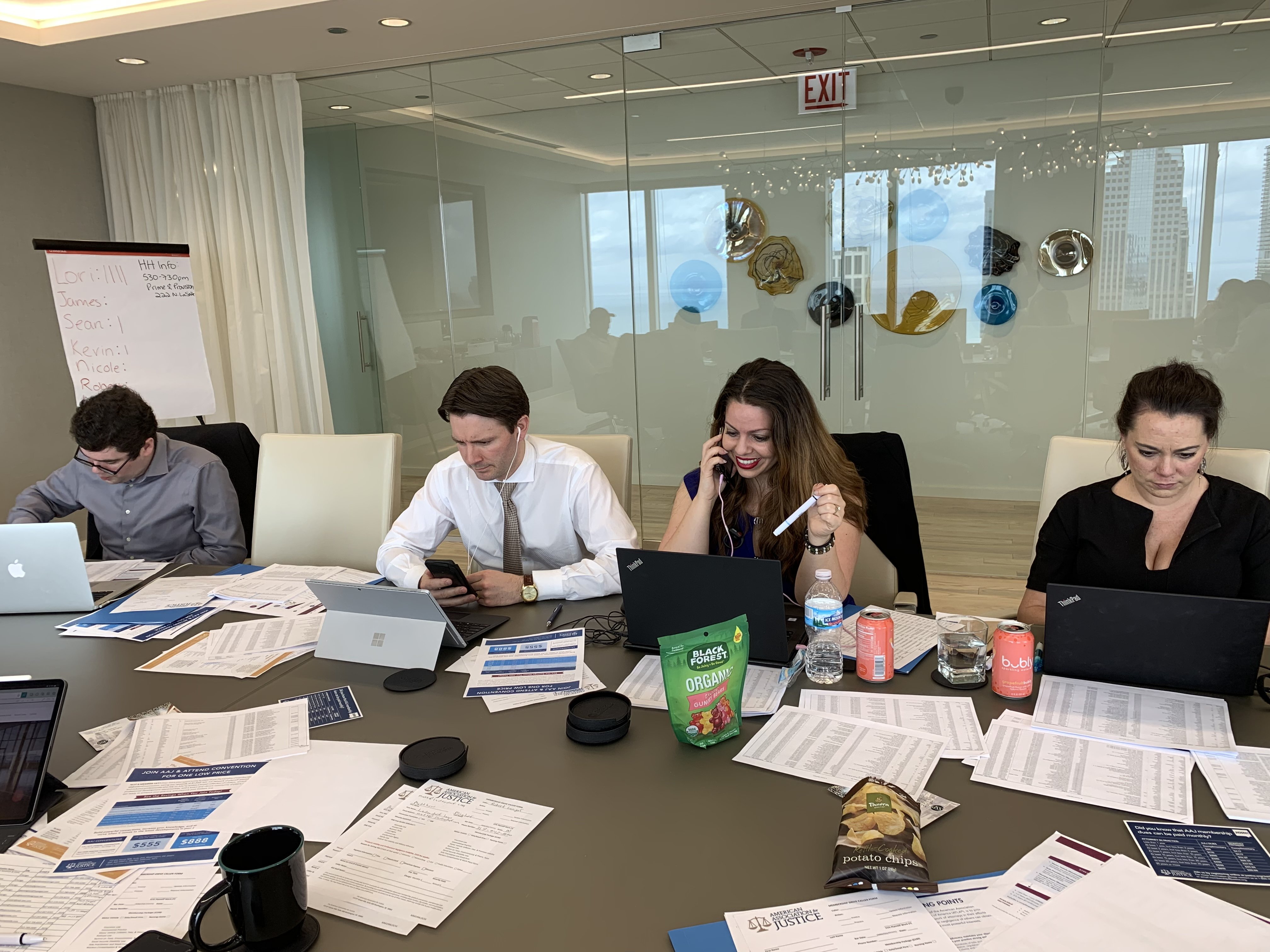 CHICAGO (March 14, 2019) – On Thursday, March 14, 2019, Salvi, Schostok & Pritchard, P.C. Partner Patrick Salvi II hosted a phone-a-thon at the firm's Chicago headquarters to recruit new members to AAJ's New Lawyers Division.
A number of attorneys from Plaintiff's law firms nationwide attended the phone drive. The event was followed by an NLD happy hour at Prime & Provisions sponsored by Salvi Law.
AAJ's New Lawyers Division serves the needs of AAJ members who are under the age of 35 or have been practicing for no more than 10 years. Through networking, leadership opportunities, continuing education, and special events, NLD members find the camaraderie and support they need to excel in representing individuals and serving their communities.
AAJ is an organization made up of entirely attorneys who represent plaintiffs. The mission of AAJ is to "promote a fair and effective justice system – and support the work of attorneys in their efforts to ensure that any person who is injured by the misconduct or negligence of others can obtain justice in America's courtrooms, even when taking on the most powerful interests."
Please click here to learn more about AAJ's New Lawyers Division and the benefits of an AAJ membership.