SUV Design Changes Could Save Lives, Researchers Say
SUV designs have changed considerably over the past couple of decades. Advances in safety among all motor vehicles have led to a sizeable decrease in crash fatalities. However, the number of pedestrian deaths has actually increased.
In fact, a recent study by the Insurance Institute for Highway Safety found that late-model SUVs are still more likely to lead to pedestrian deaths than cars. The authors of this study argue that changes to SUV designs could minimize the risk of life-threatening injuries to pedestrians in the event of a collision. 
What the Study Showed
The IIHS study examined a sample of 79 pedestrian accidents from three urban areas in Michigan. In those crashes, SUVs caused more serious injuries than cars in accidents occurring at speeds greater than 19 miles per hour. Accidents occurring at less than 19 mph usually resulted in only minor injuries for pedestrians for both SUVs and cars.
In accidents at speeds of 20 to 39 mph, 30 percent of crashes involving SUVs resulted in pedestrian fatalities. In comparison, 23 percent of similar accidents involving cars resulted in fatalities. In accidents at a speed of 40 mph or greater, all three crashes involving an SUV resulted in pedestrian fatalities. In comparison, 54 percent of accidents involving cars resulted in fatalities.
The authors of the IIHS study noted the small sample size and the fact that the sample was confined to only one state. They indicated a larger study is needed to show whether these trends hold nationwide.
Why Are Sport Utility Vehicles Seemingly More Deadly?
The study authors noted that SUV manufacturers have begun adopting more car-like designs in recent years to address the risks that SUVs pose to the occupants of cars. Design changes have included lowering bumpers and force-absorbing structures to line up with those same structures in cars.
Unfortunately, manufacturers have yet to address SUV design features that pose a risk of serious injury and death to pedestrians. These include the fact that the high point on the front of many SUVs is much higher than on cars. As a result, in a pedestrian collision, the grille of an SUV likely impacts the pedestrian's hip or chest.
The study's authors are looking at their sample data to determine if certain kinds of SUV profiles pose a lower risk of catastrophic injuries to pedestrians, such as those with a more sloping profile. 
Contact Our Illinois Pedestrian Accident Lawyers Today
If you have been seriously injured in a pedestrian accident, contact the attorneys at Salvi, Schostok & Pritchard, P.C. today for a free, no-obligation consultation. We will discuss how our firm can help you demand the financial compensation you need.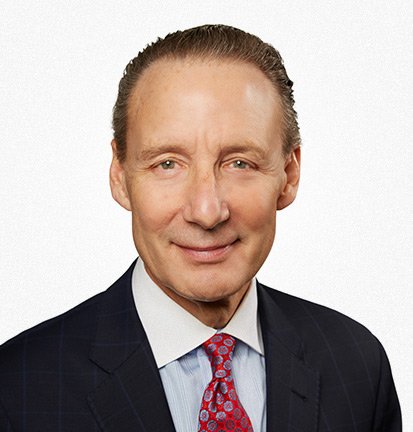 Patrick A. Salvi concentrates his legal practice in several limited areas primarily involving a trial practice in cases concerning serious personal injury, medical malpractice, wrongful death, and mass torts. Mr. Salvi has achieved record-breaking jury verdicts and settlements on behalf of his clients, including serving as lead counsel in obtaining an Illinois record-high $148 million jury verdict and a Lake County record $33 million jury verdict.