Sterigenics victims' attorneys sound alarm at polluter's surprise agreement with AG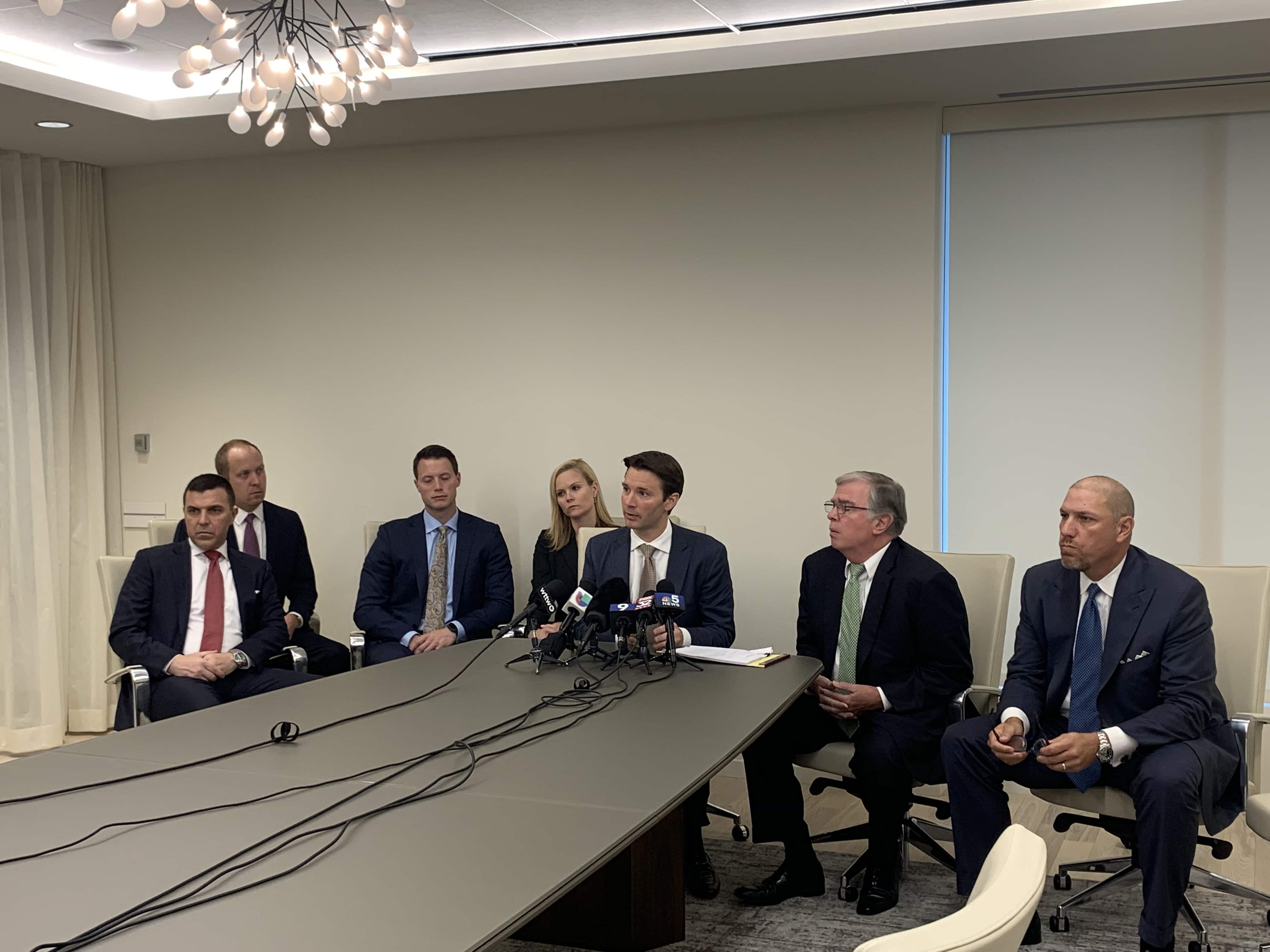 CHICAGO (July 18, 2019) – Attorneys for the victims who have been sickened because they lived close to Sterigenics, a Willowbrook medical equipment sterilization company, spoke out on Thursday after the Attorney General's Office and the DuPage County State's Attorney submitted a consent order agreement with Sterigenics in the Dupage County Circuit Court that could allow Sterigenics to reopen its doors for the first time since being shut down on February 15.
The reopening was agreed upon by the Attorney General's Office despite strong push back from the community and elected leaders. Sterigenics was shut down after authorities found it has long been emitting dangerous levels of the cancer-causing chemical ethylene oxide, used to sterilize medical equipment. Medical professionals agree and studies have shown that there is no safe level of ethylene oxide.
"This $300,000 slap on the wrist that the Attorney General's Office has negotiated to repay the people of Willowbrook and the surrounding communities for years of Sterigenics' illegal behavior isn't enough to cover the funeral expenses of the innocent victims of this company," said attorney Antonio Romanucci of Romanucci & Blandin, LLC, one of the law firms advocating for the victims of Sterigenics in a class action lawsuit. "Sterigenics say that we can only have sterilized medical equipment if we are willing to continue to risk the lives and health of those in the Willowbrook community. We know that ethylene oxide causes cancer. We know that it is unsafe at any level. We know that Sterigenics exposed tens of thousands of people, including elementary, middle and high school students and teachers who studied across the street, to ethylene oxide for years and never told them or gave them the chance to protect themselves. Sterigenics has forfeited the right to be in business anywhere, least of all Willowbrook. If they want to continue to sterilize m2edical products they must now turn to one of the many safer ways to do it or leave this community."
Victims suing Sterigenics for exposing them to elevated cancer risks though improper ethylene oxide emission control were shocked at the sudden move by the Attorney General's office. It came just two days after the Food and Drug Administration announced a 2019 innovation challenge, which called for ideas for sterilization alternatives to ethylene oxide that the FDA would help develop. The FDA put forward the challenge in response to the groundbreaking ethylene regulating legislation of the Matt Haller Act, which passed in May in Illinois–a law which advocates thought would shut down Sterigenics for good.
"We are disappointed with this decision to go against the community's wishes and the years medical and scientific consensus that ethylene oxide is harmful to inhale in any amount. No matter what papers they sign, Sterigenics and will put more lives in danger if they reopen," said Colleen Haller, widow to Matt Haller, who passed away from stomach cancer earlier this year. "If they want to continue to be in the medical sterilization business, they can do it elsewhere or use any of the alternatives that the FDA and other groups have discussed. There are safer alternatives out there. People's lives are at risk."
"Sterigenics has had years to consider safer alternatives, but instead chose to use a deadly carcinogen and emit it into the atmosphere. Even during these last five months that they have been closed, they've had an opportunity to consider alternatives that would allow them to continue their operations without poisoning thousands," said attorney Steve Hart of Hart McLaughlin & Eldridge, who also represents Sterigenics victims. "The continued disregard for the community, and the reckless abandon with which Sterigenics continues to push their narrative of needing to use this cancer causing chemical leave only one safe alternative: find a new location to conduct your business away from schools, homes, and thousands of residents, including children. The community has made it abundantly clear they do not want Sterigenics in their backyard any longer. If ethylene oxide is going to continue to be your trade, consider the health of thousands of residents and go elsewhere."
Advocates, including plaintiffs represented by Romanucci & Blandin, LLC, Hart McLaughlin & Eldridge, Salvi, Schostok & Pritchard P.C., Power Rogers & Smith, L.L.P., The Collins Law Firm, P.C., Tomasik Kotin Kasserman, Corboy & Demetrio, P.C, Goldberg Weisman Cairo, and Dolan Law, as well as members of the community group Stop Sterigenics, and legislators, have vowed they will continue to fight back against Sterigenics, stop it from reopening, and hold the state accountable for enforcing the terms of the consent agreement. Advocates are also expecting new ethylene oxide standards that the Environmental Protection Agency has indicated that it will release soon. Pro-ethylene oxide organizations have spent hundreds of thousands of dollars lobbying the government against creating new regulations.
###
Romanucci & Blandin, LLC, Hart McLaughlin & Eldridge, Salvi, Schostok & Pritchard P.C., Power Rogers & Smith, L.L.P., The Collins Law Firm, P.C., Tomasik Kotin Kasserman, Corboy & Demetrio, P.C, Goldberg Weisman Cairo, and Dolan Law are providing support for individuals and families who are suffering from cancer, birth defects and miscarriages among other catastrophic injuries due to these carcinogenic emissions from the Sterigenics International plant in Willowbrook, Illinois. Together, the firms are fighting to hold Sterigenics accountable for the reckless negligence that has resulted in the needless and continuous poisoning of men, women and children in Illinois for so many years.
About Romanucci & Blandin, LLC
Romanucci & Blandin has been rated as a leading civil trial practice law firm in Chicago concentering in catastrophic personal injury, medical malpractice, police misconduct, and abuse and sexual misconduct cases. The attorneys at the Chicago law firm represent individuals and their families in catastrophic personal injury matters, wrongful death and workers' compensation cases. The cases that are referred to Romanucci & Blandin involve accidents or injuries which occurred due to negligence and carelessness on the part of individuals, governmental bodies and corporations of all sizes. Since its inception over 20 years ago, Romanucci & Blandin has secured more than $500 million in verdicts and settlements on behalf of their clients across the country. For more information about Romanucci & Blandin, please visit www.rblaw.net or call (312) 458-1000.
About Hart McLaughlin & Eldridge
Hart McLaughlin & Eldridge ("HME") is a firm of trial lawyers specializing in mass tort and class action cases. The attorneys at HME practice on a nationwide basis in both federal and state courts and are actively involved in some of the largest and most significant mass tort and class action cases in the country. HME lawyers have particular expertise in toxic torts, carcinogen and environmental exposure, occupational and para-occupational exposure to toxins, and the fields of medical causation, oncology, and epidemiology. For more information about Hart McLaughlin & Eldridge please visit www.hmelegal.com or call (312) 955-0545.
About Salvi, Schostok & Pritchard
Salvi, Schostok & Pritchard was established by attorney Patrick Salvi in 1982. With offices in Chicago and Waukegan, the firm has 19 lawyers and is supported by more than 30 staff members. The firm represents clients in a variety of medical malpractice, personal injury and wrongful death cases. Salvi Law has recovered more than $1.5 billion in verdicts and settlements on behalf of injured clients, including more than 280 multi-million-dollar verdicts and settlements. In 2017, the firm won the largest compensatory personal injury jury verdict in the state of Illinois, $148 million for a dancer paralyzed by a collapsed pedestrian shelter at O'Hare International Airport. The firm has been routinely listed as one of the top law firms in the state with the highest reported settlement totals in the Jury Verdict Reporter / Chicago Daily Law Bulletin's Settlement Survey. To contact Salvi, Schostok & Pritchard, please call 312-372-1227 or visit www.salvilaw.com.
About Power Rogers & Smith L.L.P
The attorneys at Power Rogers & Smith, L.L.P. have won more than $4 billion in verdicts and settlements for our clients. In fact, Chicago Lawyer magazine's Annual Settlement Survey has named our firm the "No. 1 Plaintiff's Law Firm" in most dollars earned for our clients eight years in a row. We handle a wide range of cases for plaintiffs including wrongful death, product liability and class actions. Through the tireless effort and sincere commitment of our attorneys, we have successfully obtained the life-saving compensation and justice our clients deserve, helping to provide them with the opportunity to move forward in their lives. Not only does our work improve the lives of our clients, it can also bring about important changes in the law by forcing companies to do things the right way and for regulatory agencies to crack down on practices that pose a danger to the public. When you need a winning attorney in your corner, call on an advocate at our firm. For more information, please visit www.prslaw.com or call 312-236-9381.
About The Collins Law Firm, P.C.:
The Collins Law Firm has built a nationwide reputation for fighting for the victims of environmental contamination. Based in Naperville, Illinois, the Collins Law Firm team of experienced trial lawyers takes the fight to corporations and works to help families by making their neighborhoods safe to live in again and getting them the compensation, they deserve. The Collins Law Firm attorneys have recovered more than $102 million in settlements and judgments related to environmental issues like vapor intrusion, groundwater contamination, and landfill and soil contamination. For more information about The Collins Law Firm, please visit www.collinslaw.com/Environmental- Litigation/, or call (630) 687-9838.
About Tomasik Kotin Kasserman:
Tomasik Kotin Kasserman cares about our clients. The attorneys at TKK have extensive experience working with victims of chemical exposure and are committed to not only achieving justice for those who have been harmed by corporations, but to enhancing public safety by improving policies, procedures, and regulations. While our record of success speaks for itself, our greatest satisfaction comes from seeing our clients reach a successful conclusion to their case that allows them to move past the damage that was done to them and their families. Find out more by giving us a call 312- 605-8800 or visiting us at TKKlaw.com. TKK: Achieving Justice, Enhancing Safety.
About Corboy & Demetrio, P.C.:
Corboy & Demetrio is one of the nation's premier law firms. The personal injury law firm represents individuals and their families in serious personal injury and wrongful death cases and is renowned for its achievements in the courtroom and for its contributions to the community. The firm has acquired nearly $4 billion in settlements and verdicts and has attained more than 600 settlements and verdicts in excess of $1 million. To contact Corboy & Demetrio Attorneys Robert J. Bingle, William T. Gibbs or Kenneth T. Lumb, call 312-346-3191or toll free at 800-356-3191. We are available 24 hours a day, seven days a week. For more information about our law firm go to corboydemetrio.com.
About Goldberg Weisman Cairo:
Since 1978, GWC has established itself as one of Illinois' Premier Personal Injury and Workers' Compensation Firms. We have recovered over two billion dollars on behalf of our injured clients and their families. GWC's team of experienced trial lawyers are leaders in all aspects of civil litigation, including toxic tort and environmental pollution, auto accidents, construction accidents, medical malpractice, workers' compensation, and nursing home abuse. With a proven record of success, both in and out of the courtroom, GWC has earned the respect of their adversaries and the deep gratitude of the thousands of clients that they've represented. To learn more about GWC, please visit our website at www.gwclaw.com or call us at 312-999-9999.
About Dolan Law:
Dolan Law is dedicated to advocating and representing victims who have been hurt, abused, and traumatized by the wrongful conduct of people and institutions. The trial attorneys here work diligently to obtain justice for their clients, and actively take on challenging cases that make a difference. Dolan Law prides itself on effectively making legislative change through its cases and thinking outside the box when it comes to serving its clients and have consistently obtained top verdicts and resolution in complex civil litigation.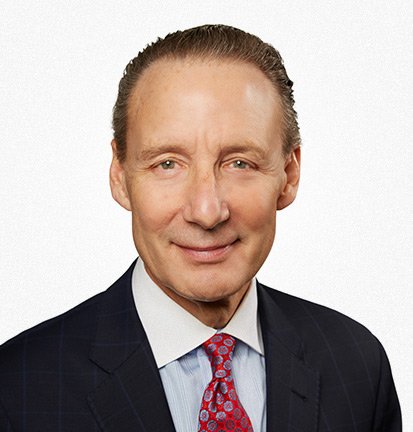 Patrick A. Salvi concentrates his legal practice in several limited areas primarily involving a trial practice in cases concerning serious personal injury, medical malpractice, wrongful death, and mass torts. Mr. Salvi has achieved record-breaking jury verdicts and settlements on behalf of his clients, including serving as lead counsel in obtaining an Illinois record-high $148 million jury verdict and a Lake County record $33 million jury verdict.