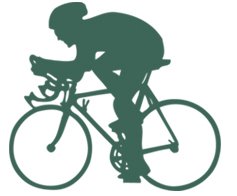 Bicyclists in Chicago who ride for pleasure, exercise or their daily commute know that, every time they hit the streets, they face the very real risk of getting into a bicycle accident through no fault of their own.
Even though the city boasts more than 200 miles of on-street protected, buffered and shared bike lanes, Chicago also sees an average of 1,500 bicycle crashes that result in injury every year, according to a City of Chicago study that examined crash data from a five-year period between 2005 and 2010.


30 cyclists died in crashes with motor vehicles in the City of Chicago during the five-year-period (six fatalities per year).
In most cases where the motorist was at fault, it was because the driver failed to yield the right of way. Where the bicyclist was at fault, it was most commonly because they were riding against traffic.

Taxis were involved in one out of every 12 bicycle accidents resulting in injury.

Twenty-five percent of injury-causing and fatal bicycle accidents were hit-and-run accidents.
The study also provided an indication of the most dangerous areas for cycling within the City of Chicago.
Six community areas just north and northwest of the Loop had the highest amount of bicycle usage and accounted for more than one-third of bicycle accidents that included injuries. A total of 3,206 crashes occurred in:
Lake View
Lincoln Park
Uptown
Logan Square
West Town
Near West Side.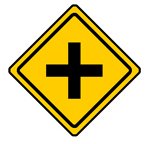 There were also large pockets of crashes on primary diagonal streets that serve the Loop area, including Milwaukee Avenue, Lincoln Avenue and Clark Street, particularly where Lincoln and Clark converge.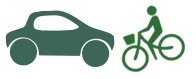 About 55 percent of bicycle crashes that resulted in injury or death occurred at intersections.
The intersections with the highest percentage of bicycle crashes included Halsted, Milwaukee and Fullerton Avenues. Additionally, the intersection of the Lakefront Trail and Montrose Avenue had more than 15 crashes during the study period.
Outside of intersections, the stretches of street with the most crashes were:
Milwaukee from North to Division</li>
Milwaukee from Fullerton to Armitage
Clark from Racine to Fullerton
Halsted from Diversey to North
Halsted from Randolph to Adams
Damen from North to Chicago
Lawrence from Ashland to Sheridan
Lincoln from Lawrence to Irving Park
Michigan from Lake to Randolph
Michigan from Ontario to Superior
La Salle from Randolph to Calhoun
Division from Orleans to Clark
Kinzie from Clark to State
Chicago from Franklin to La Salle.

Dooring, Weather Contribute to Bicycle Crashes

Another common cause of injury is "dooring," or opening a vehicle's door into a bicyclist. The highest number of dooring crashes, a total of 164, occurred on:

Milwaukee Avenue
Halsted Street
Clark Street
Western Avenue
Ashland Avenue
Damen Avenue
North Avenue
Fullerton Avenue

Chicago Avenue
Division Street
Diversey Avenue
Belmont Avenue
Lincoln Avenue
California Avenue
Kedzie Avenue.

Bicycle accidents are not a product of bad weather. In fact, nearly 90 percent of bicycle crashes recorded by the City of Chicago occurred when the roadway was dry and the weather was clear, the study found. However, 22 percent of crashes and 40 percent of fatalities occurred after sunset.

What Can Be Done About Chicago Bicycle Accidents?

The City of Chicago report outlines recommendations for reducing bicycle crashes, including changes in road design, new education and public awareness programs and increased law enforcement efforts.

We can help if a road user's behavior caused you to be injured in a Chicago bicycle accident. We work with bicycle accident victims to seek compensation when they have been injured in accidents caused by others' negligence or recklessness. To learn more, contact Salvi, Schostok & Pritchard P.C. today for a free legal consultation.