Be Alert to the Signs of Nursing Home Trust Fund Abuse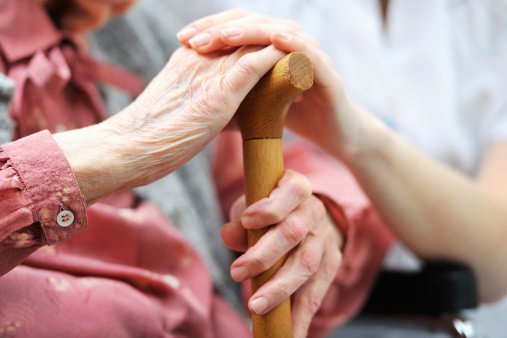 Nursing home staff and administrators are tasked with every aspect of residents' lives, from ensuring they receive their medicines on schedule to managing their personal finances. Because elderly residents are so dependent on others for their care, they are vulnerable to abuse, including financial abuse.
A recent article in USA Today focused attention on the problem of nursing home abuse involving misappropriation of elderly residents' money from trusts. USA Today identified more than 1,500 recent cases in which nursing homes had been cited by state or federal regulators for various financial violations including failing to pay interest on trust accounts, failing to keep funds insured, and failing to account for the holdings.
Many nursing homes lack the financial safeguards and oversight to prevent misappropriation of the money in residents' trust fund accounts.
How nursing home trust funds work
When seniors go into a nursing home, most opt to have the nursing home manage their finances. Like a bank, the home puts the resident's money in a trust account, paying any additional bills out of it, providing access for the resident to obtain cash and make purchases, and paying interest as if it were in a regular savings account.
Nursing home workers have been accused of stealing from resident accounts for everything from mortgage payments to designer jeans. One man, profiled by USA Today, stole more than $115,000 from patient accounts while working as a "financial specialist" in an Alabama nursing home. Rather than making off with a large chunk of cash, these workers typically make small withdrawals from multiple accounts to stay under the radar and raise fewer suspicions.
Lori Smetanka of the National Long-Term Care Ombudsmen says that trust fund fraud cases can be difficult to uncover. Because this type of theft can go undetected for a long time before it raises any red flags, it's likely there are many cases that are never discovered.
Preying on the vulnerable
In one case, an office worker was found out when another nursing home colleague found a dropped receipt in the parking lot. The receipt was for a $90 pair of jeans, taken from a resident's account. The problem? Not only did the resident not wear designer jeans because he wasn't up on all the trends, but because he was a double amputee.
Just how common is nursing home financial abuse?
The problem, experts say, is a lack of oversight. There aren't enough protections in place to ensure resident's funds are being handled appropriately.
In some states, office workers who don't have daily contact with residents aren't required to undergo a background check during the hiring process. Fortunately, in Illinois they do. But, in Illinois there is no mandated auditing process. This means the very people who are managing the accounts are the ones policing the accounts.
What You Can Do to Help Protect Your Loved One's Trust Fund Account
For nursing home residents and the people who love them, simply knowing about the risk for trust fund theft lays the groundwork to identify and prevent it. Because the framework isn't in place to truly regulate these accounts and those in charge of them, residents and their loved ones must step up to the plate.
Always review the regular account statements and ensure that interest is being paid on the account. A nursing home that is a Medicare or Medicaid approved nursing home must deposit funds of more than $50 in an interest bearing account separate from the facility's funds.
Double-check all expenses on the statements. If there are any suspicions or questions, raise them. Allowing them to continue unchecked could end up costing thousands of dollar.
Are you required to set up a trust fund account? State and federal laws give residents the right to manage their own financial affairs. But many residents prefer to have someone else manage their financial affairs.
A nursing home cannot spend money from a resident's trust fund account without specific permission for each expenditure. Often a relative of the resident serves as a patient representative to help manage financial affairs. Inquire about the procedure for being appointed as a patient representative.
Talk with the nursing home's business manager about how often residents account are reviewed or audited.
Be alert to nursing home staff members who seem to be befriending a nursing home resident in a personal way. Some nursing home employees take advantage of a resident's vulnerability and exploit the situation to obtain money or gifts.
Nursing home neglect and abuse are very serious matters. Physical and mental abuse are what we usually hear most about, but there is another form of abuse that seems to be happening frequently, and much to the detriment of residents, the safeguards protecting against it are sorely lacking. It's financial abuse—theft and fraud—and it could be happening at a nursing home near you.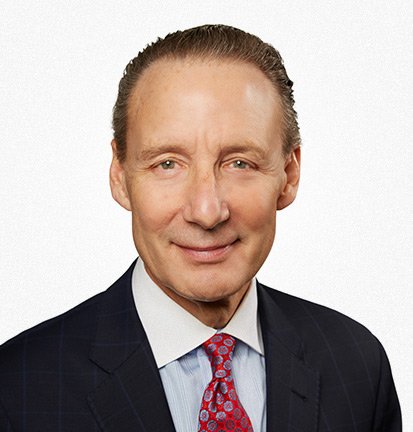 Patrick A. Salvi concentrates his legal practice in several limited areas primarily involving a trial practice in cases concerning serious personal injury, medical malpractice, wrongful death, and mass torts. Mr. Salvi has achieved record-breaking jury verdicts and settlements on behalf of his clients, including serving as lead counsel in obtaining an Illinois record-high $148 million jury verdict and a Lake County record $33 million jury verdict.