Court rules gun maker Remington can be sued over Sandy Hook shooting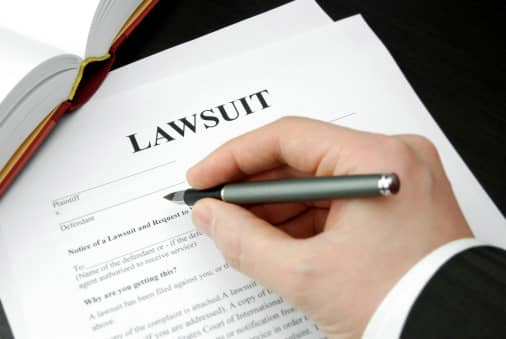 HARTFORD, Conn. (March 15, 2019) –  The Connecticut Supreme Court has reinstated a wrongful death lawsuit filed by the families of nine victims of the Sandy Hook Elementary School shooting against Remington Arms, the manufacturer of the rifle used in the shooting. An eventual ruling against Remington could establish legal precedent, opening doors for more lawsuits against gun manufacturers, and expose the company's communications about its marketing plans.
The lawsuit, originally filed in 2014, challenges gun companies, which have rarely been held liable for crimes committed with their products. It is based on the Protection of Lawful Commerce in Arms Act (PLCAA), a 2005 law that shields manufacturers and retailers from civil liability in lawsuits brought by victims of gun violence.  A Connecticut Superior Court judge dismissed the lawsuit in 2016, agreeing with lawyers for Remington that the case falls within the "broad immunity" gun manufacturers and sellers are afforded under the PLCAA.
Joshua Koskoff, a lawyer for the plaintiffs, told the state Supreme Court during arguments in November 2017 the Bushmaster rifle and other AR-15-style rifles were designed as military killing machines and should never have been sold to the public.
The court's decision Thursday rules that Remington can be sued over how the company marketed the Bushmaster rifle used to kill 20 children and six educators at Sandy Hook Elementary School in 2012. The ruling sends the case back to lower court and paves the way for lawyers to access internal documents from the firearms companies.
Family members of those killed in the 2012 Sandy Hook shooting say they hope the lawsuit sheds some light on "Remington's calculated and profit-driven strategy to expand the AR-15 market and court high-risk users, all at the expense of Americans' safety."
Lawyers for the gun maker argued that there was no way for Remington to assess the shooter, and therefore no way they could have known what the gun would be used for. Remington, based in Madison, North Carolina, filed for bankruptcy reorganization last year amid years of slumping sales and legal and financial pressure over the Sandy Hook school massacre.
Military-style rifles have been used in many other mass shootings, including in Las Vegas in October 2017 when 58 people were killed and hundreds more injured.