Doctor-Patient Relationship Determines Physician's Responsibility
Sometimes, there are potential cases where the plaintiff is injured in an auto accident by a driver undergoing medical treatment. People often wonder if the patient's doctor can be sued for failing to restrict the patient's driving.
Assuming that the patient's driving should have been restricted (a major assumption), the answer is no. Under Illinois law, a plaintiff cannot maintain a medical malpractice cause of action absent a direct physician-patient relationship with the defendant-doctor unless a special relationship exists between a patient and the plaintiff. Charleston v. Larson, 297 Ill. App. 3d 540, 553-54 (1st Dist. 1998), quoting, Kirk v. Michael Reese Hosp., 117 Ill. 2d 507, 531-32 (1987).
The "special relationship" is a very narrow exception. In Renslow v. Mennonite Hosp., 67 Ill. 2d 348 (1977), the Illinois Supreme Court found that the special relationship between a mother and her child permitted a theory of transferred negligence. Blood treatment provided to the mother (prior to the pregnancy) did not show its affects until years later. The child was affected by the negligent treatment, and this intimate relationship between the mother and her child provided the avenue for the child to sue the treaters. Renslow, 67 Ill. 2d 348.
Kirk v. Michael Reese Hosp., 117 Ill. 2d 507 (1987), is an influential case on this issue in Illinois. In Kirk, the non-patient was prevented from suing a doctor for failure to warn. The plaintiff was injured when the doctor's patient drove his car into a tree; the plaintiff was a passenger in the car. The patient was not told by the doctor that the psychiatric drug treatment he was on could make him drowsy if he drank alcohol. The patient had some alcohol and fell asleep at the wheel while driving; the crash followed.
The plaintiff argued that it was reasonably foreseeable that a patient who is given a drug that diminishes his driving abilities will later have a car accident. Kirk, at 529. Plaintiff continued stating that in Kirk a common law duty to warn (from the doctors to the public who may reasonably be expected to come in contact with the patient) exists or should exist. Kirk, at 529.
The court disagreed. The court stated that a plaintiff needed to have a direct patient-physician relationship or a "special relationship" as found in Renslow with the patient in order to bring suit against a doctor for treatment to the patient. Kirk, at 530. Plaintiff was misguided to rely on cases that imposed a duty on the doctor to warn when the patient was a dangerous individual in either a penal or medical institution. Kirk, at 530. Those cases were easily distinguishable. Kirk, at 530. Furthermore, such a broad duty extended to the general public would expand the physician's duty of care to an indeterminate class of potential plaintiffs. Kirk, at 532.
In summary, a direct patient-physician relationship, or a special relationship, like that in Renslow, between the patient and plaintiff is needed for a physician to have a duty to a non-patient. Other states could allow a case like this to proceed though. For example, Massachusetts permitted plaintiff to move forward with a failing to warn case in Coombes v. Florio, 450 Mass. 182, 877 N.E.2d 567 (2007). However, Kirk is still good law in Illinois.
If you or a loved one has been injured due to negligence caused by a medical professional, please call Salvi, Schostok & Pritchard P.C., for a free, no-obligation consultation. Our staff is experienced in both law and medicine and handles cases in Wisconsin and Illinois.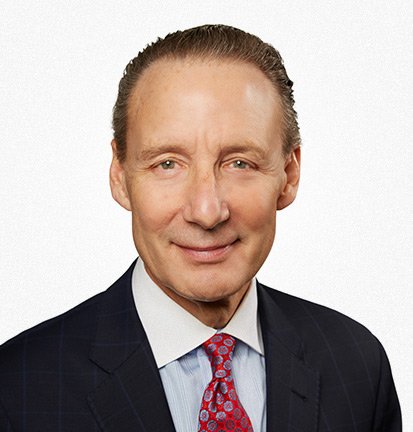 Patrick A. Salvi concentrates his legal practice in several limited areas primarily involving a trial practice in cases concerning serious personal injury, medical malpractice, wrongful death, and mass torts. Mr. Salvi has achieved record-breaking jury verdicts and settlements on behalf of his clients, including serving as lead counsel in obtaining an Illinois record-high $148 million jury verdict and a Lake County record $33 million jury verdict.