FDA Orders Zantac Pulled Off Market Due to Cancer Link
For years, millions of Americans have taken Zantac to relieve indigestion, sour stomach, ulcers, reflux, and heartburn. However, the U.S. Food and Drug Administration (FDA) is now ordering companies to pull ranitidine medications – including those sold under the brand name Zantac ─ off the market after finding potentially dangerous levels of a probable cancer-causing chemical known as N-nitrosodimethylamine (NDMA).
The mandate follows an announcement in September 2019 when the FDA alerted the public that it was studying NDMA contamination in prescription and over-the-counter ranitidine medications. At the time, the FDA did not find significant enough levels of NDMA to warrant a recall order. Recognizing the danger to consumers, though, several manufacturers issued voluntary recalls of certain ranitidine medicines.
In the FDA announcement on April 1, 2020, the administration warned that further testing showed the NDMA contamination levels in the medication increased over time, especially in drugs stored at higher than room temperature. "Since we don't know how or for how long the product might have been stored, we decided that it should not be available to consumers and patients unless its quality can be assured," said Janet Woodcock, M.D., director of the FDA's Center for Drug Evaluation and Research.
Consumers are urged to stop taking the medication immediately.
Does Zantac Cause Cancer?
The FDA announced in September 2019 that preliminary tests found NDMA – a probable human carcinogen – in samples of Zantac and other ranitidine medicines. NDMA has been linked to cancers like gastric and colorectal cancer by the World Health Organization (WHO). The substance is extremely toxic and can cause liver damage, even in small amounts.
NDMA is often a byproduct of the manufacturing processes and was once used to make rocket fuel. The FDA has also recalled some blood pressure and heart failure medicines because tests showed they contained concerning amounts of NDMA.
While Zantac is typically recommended for only short-term use, there has been nothing to prevent people from taking the OTC versions of the drug long-term. People who took the drug for a longer period of time might face greater risks. In addition, since the FDA has shown that the concentration of NDMA increases significantly in ranitidine products over time and when the drugs are stored in higher than room temperature conditions, products that have been sitting on shelves or in medicine cabinets may contain more dangerous levels of the chemical.
What to Do If You've Been Diagnosed with Cancer After Taking Zantac
If you have been diagnosed with cancer after taking Zantac, please contact the knowledgeable product liability attorneys at Salvi, Schostok & Pritchard, P.C., right away. You might be eligible to file a Zantac lawsuit and demand full compensation for the damages you have suffered. Our compassionate attorneys can help you understand your rights and fight for the justice you deserve.
Companies must be held accountable when their dangerous products harm innocent people. At Salvi, Schostok & Pritchard, P.C., our dedicated attorneys have decades of experience helping victims get justice and recover maximum compensation from deep-pocketed corporations.
Contact our dangerous drug lawyers today to schedule a free consultation and learn how we can help with your Zantac recall case.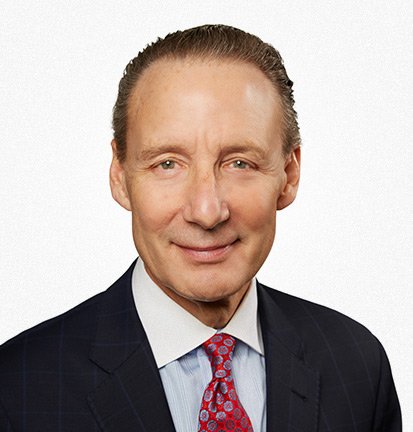 Patrick A. Salvi concentrates his legal practice in several limited areas primarily involving a trial practice in cases concerning serious personal injury, medical malpractice, wrongful death, and mass torts. Mr. Salvi has achieved record-breaking jury verdicts and settlements on behalf of his clients, including serving as lead counsel in obtaining an Illinois record-high $148 million jury verdict and a Lake County record $33 million jury verdict.