Knowledge of Common Medical Mistakes Is Crucial Patient Information
CNN recently reported that medical errors by doctors, nurses and hospitals kill more than a quarter million people each year in the United States and injure hundreds of thousands. If these deaths were included in the Centers for Disease Control statistics, medical negligence would surpass diabetes, Alzheimer's disease, and accidents (unintentional injuries) as the leading cause of death in the United States.
According to Dr. Peter Pronovost, an anesthesiologist and critical care physician at Johns Hopkins Hospital, negligence by medical professionals is "probably the third leading cause of death."
Many medical mistakes can be prevented if medical professionals take basic precautions and steps to ensure the safety and well-being of the patient. However, many patients are unaware of the mistakes that are or could be occurring. As stated by Dr. Albert Wu, an internist at Johns Hopkins Hospital, "Mistakes are happening every day in every hospital in the country that we're just not catching."
Having knowledge of common medical errors is essential for any patient, especially for those who have suffered injury or those families who have lost loved ones due to medical negligence. CNN compiled a list of the ten most shocking and common hospital errors that have resulted in serious injury or death to patients.
Treating the wrong patient: Hospitals that fail to verify a patient's identity and confuse patients can cause patients to have procedures that are needless. For example, Kerry Higuera was mistaken for another patient named Kerry at the hospital. Due to the confusion, Kerry Higuera, who was three months pregnant, mistakenly had a CT scan of her abdomen. The imaging from the scan increased the risk that Higuera's unborn child would develop leukemia or have birth defects.
Surgical tools left in the body: Operation tools can often get left in the patient's body. If you have unusual or unexpected pain post surgery, alert a medical professional and raise the possibility that tools were left in your body.
Lost patients: Nursing homes and hospitals that fail to monitor patients with dementia can cause patients to be trapped or to die from hypothermia.
Fake doctors: Some so-called doctors are not actually licensed. Always verify your doctor's credentials and board certification.
Crowded Emergency Rooms: Hospitals with a shortage of beds can cause the ER to be overcrowded. Example: Baby Malia Jeffers was suffering from a flesh-eating bacteria that was spreading throughout her body, and she had to wait nearly five hours before she was seen. Doctors eventually had to amputate Jeffers' left hand, fingers on her right hand, and both legs.
Air bubbles in blood: After a chest tube is removed from the patient, the hole in a patient's chest could fail to be sealed airtight. If air bubbles get into the wound, blood supply to the patient's lungs, heart, kidneys and brain cut off. This is exactly what happened to Blake Fought. A nurse failed to inform him that he should be lying down during removal of the tube, and the nurse failed to seal the hole airtight. The medical negligence resulted in Fought's death.
Operating on the wrong side of the body: Always check with the doctor and nurses before an operation to confirm the part of the body to be operated on. It may be that the surgeon incorrectly reads the chart or that a surgical draping obscures the marks that indicate the correct side to be operated on.
Unclean facilities and hands: Medical professionals who do not wash hands and unsanitary hospitals can lead to serious infections. For example, Josh Nahum contracted an infection from the hospital after he had fractured his skull and broke his leg. A bacteria spread throughout his body, and he died.
Using the wrong tube: Tubes meant for the chest and for feeding are completely different. If the medicine in the tube goes into the wrong area of the body, consequences can be severe and cause death. Example: Baby Alicia Coleman had a feeding tube in her stomach and a chest tube in her vein. However, she died because the wrong tube pumped medicine into her chest instead of her stomach.
Waking up during surgery: An under-dose of anesthesia can cause a patient to wake up during surgery. Patients should not feel any poke or cut while being operated on. These feelings are signs of a wrong dosage of anesthesia.
The firm's success in medical negligence, personal injury and wrongful death cases features recoveries of more than $630 million on behalf of its clients, including more than 180 multimillion-dollar verdicts or settlements.
For more information, call 312-361-1823 or use the firm's online contact form.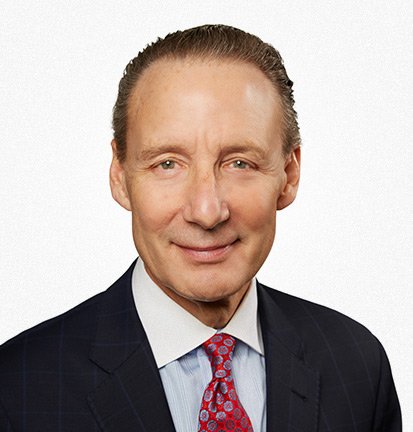 Patrick A. Salvi concentrates his legal practice in several limited areas primarily involving a trial practice in cases concerning serious personal injury, medical malpractice, wrongful death, and mass torts. Mr. Salvi has achieved record-breaking jury verdicts and settlements on behalf of his clients, including serving as lead counsel in obtaining an Illinois record-high $148 million jury verdict and a Lake County record $33 million jury verdict.