What Medical Errors and Near Misses Can Teach Us About the Healthcare System
Despite the best efforts of healthcare organizations and the people who work for them, medical errors are far more common than anyone would like.
Studies show that 10% to 12% of patients experience harm in some form while they are in the hospital. That's the estimation of Patient Safety Network, a healthcare resource of the federal government. Medical errors can occur in a variety of other venues: clinics, doctors' offices, dentists' offices, and during therapy appointments.
When a mistake is made but the patient wasn't harmed, the error is known as a near miss. These incidents frequently go unreported. Some professionals in the healthcare industry believe much can be learned from near misses. 
A Doctor's Comments on Medical Malpractice in Hospitals
"Near misses are the huge iceberg below the surface where all the future errors are occurring," Dr. Danielle Ofri says. "But we don't know where they are … so we don't know where to send our resources to fix them."
Dr. Ofri is a physician and author of journal articles and books on the topic. Her latest is her book When We Do Harm.
Shame and guilt prevent medical personnel from admitting their mistakes, Dr. Ofri explained in a National Public Radio interview. "If we don't talk about the emotions that keep doctors and nurses from speaking up, we'll never solve this problem." 
What Can Be Done to Prevent Errors?
In a culture that truly embraces patient safety, near misses are considered free lessons. They provide real-world insights into ways to improve the system.
Sometimes simply changing the color of patients' wristbands can make a life-or-death difference. A case in point occurred in 2005 when it was discovered that hospitals used yellow wristbands to designate "do not resuscitate" and to identify a patient as at risk for falls.
Near misses can be shared with other facilities as a means of preventing similar incidents, if hospitals will agree. Unfortunately, not all do.
Wherever you're being care for, it's wise to remain vigilant, Dr. Ofri said. View yourself as a full partner in your care. She offers these additional tips:
Keep a notebook and ask what every medication is for, why you're getting it, and what are the side effects.
If your caregivers say they're too busy to answer, remind them that it's their job and it's your right and responsibility to know. No response? Contact the facility's patient advocate office or ombudsman.
Don't be afraid to speak up and say, "I need to know what's going on."
The information in the medical chart is yours. You own it, so demand it. 
Need a Medical Malpractice Lawyer? Contact Salvi, Schostok & Prichard, P.C.
If you believe you are the victim of a medical error, you need to speak with a Chicago medical malpractice lawyer about your rights. At Salvi, Schostok & Pritchard, P.C., we have been demanding justice for injured people since 1982.
We are a diverse team of top litigators with the resources and skill to aggressively fight for the rights of our clients. Our proven track record includes more than 280 multi-million dollar verdicts and settlements. We also hold the distinction of having won the largest personal injury compensatory verdict award for an individual in Illinois state history.
Call now for your free consultation. We can answer your questions and help you demand justice.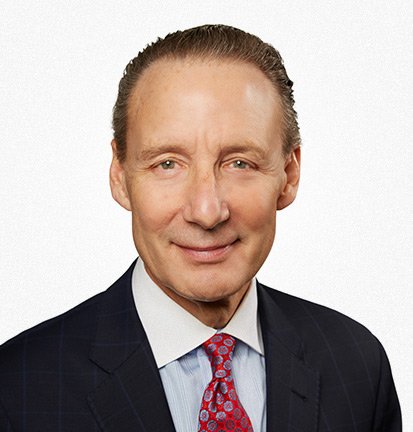 Patrick A. Salvi concentrates his legal practice in several limited areas primarily involving a trial practice in cases concerning serious personal injury, medical malpractice, wrongful death, and mass torts. Mr. Salvi has achieved record-breaking jury verdicts and settlements on behalf of his clients, including serving as lead counsel in obtaining an Illinois record-high $148 million jury verdict and a Lake County record $33 million jury verdict.