Report Finds Chicago's Hartgrove Hospital Puts Psychiatric Patients in Danger
A report by researchers at the University of Illinois at Chicago (UIC) has criticized Hartgrove Hospital for a pattern of physical and sexual abuse at the psychiatric facility, reports the Chicago Tribune. The six-month investigation of the 150-bed facility found that many teen and child patients feared for their safety.
As a result of the report, Illinois has stopped sending new state wards to the hospital, the newspaper reported. Hartgrove Hospital cares for Illinois' state wards, including minors for whom social services officials have recommended for inpatient psychiatric care. The hospital has continued to treat minors already in its care. Adults are also treated there.
The report detailed instances where severely ill patients were ignored, a patient exhibiting sexually predatory behavior was allowed to move freely and a minor had broken bones due to the improper use of restraint techniques. The report noted that over-crowding was so severe that patients slept in hallways or day rooms.
Researchers also cited "a consistent pattern of unacceptable risks of harm" and "questionable clinical management practices by hospital and corporate officials at all levels of the organization."
In response, Universal Health Services, Inc., the Pennsylvania-based parent company of Hartgrove, denied many of the report's conclusions, stating, "Despite the findings in the UIC report, Hartgrove is proud of its track record and has many more success stories to its credit than the negative ones highlighted in the report."
Many of the UIC findings on Hartgrove were confirmed by officials from the Centers for Medicare and Medicaid Services, the Tribune reported.
Contact Our Chicago Medical Malpractice Lawyers
Salvi, Schostok & Pritchard P.C., is a leading Illinois medical malpractice law firm with offices in Chicago and Waukegan. In addition to representing clients in medical malpractice cases, the firm's lawyers focus on car and truck accidents, airplane and train accidents, construction injuries, birth injuries, brain injuries, unsafe properties and animal attacks. The firm has obtained more than $900 million in verdicts and settlements on behalf of our injury clients. Our record includes 192 cases with verdicts or settlements of $1 million or more.
For more information, call 312-361-1823 or use the firm's online contact form.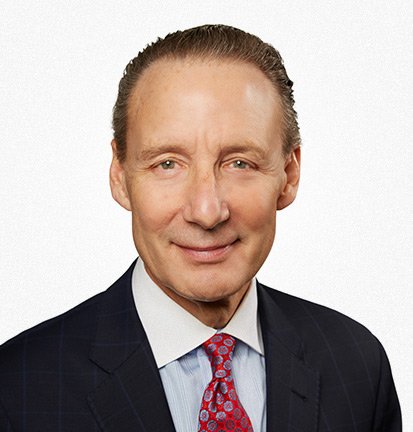 Patrick A. Salvi concentrates his legal practice in several limited areas primarily involving a trial practice in cases concerning serious personal injury, medical malpractice, wrongful death, and mass torts. Mr. Salvi has achieved record-breaking jury verdicts and settlements on behalf of his clients, including serving as lead counsel in obtaining an Illinois record-high $148 million jury verdict and a Lake County record $33 million jury verdict.