School Bus Cameras Will Put Drivers to the Test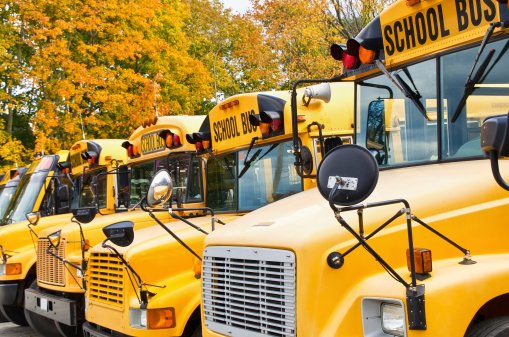 In an effort to prevent pedestrian accidents, a local school has introduced a new kind safety tool which uses a device to take pictures of drivers who ignore the "stop" sign on the side of school buses.
The Daily Herald reports that Palatine Township Elementary District 15 in Rolling Meadows, Illinois, has signed a three-year deal with RedSpeed Illinois Inc. to use the new safety tool.
RedSpeed Illinois Inc. has developed a camera that works when bus drivers prepare to pick up or drop off students. When the bus driver extends the "stop" sign arm, the camera starts recording.
RedSpeed will send footage of drivers who ignore the flashing sign to Rolling Meadows police. Officers will then verify the offense and issue a $150 ticket to the violator, who must pay the fine to police.
RedSpeed will keep the proceeds until the firm recovers the cost of installing the cameras. After that, $120 from each collected fine will be split three ways among police, the district and RedSpeed. Police also get a $30 processing fee.
The school district superintendent told the newspaper that the program is about safety and not meant to generate revenue.
School Bus Cameras Can Help Keep Children Safe
Nearby school districts have expressed interest in using the technology. In Prospect Heights, Illinois, local police pushed Elementary District 23 to hire RedSpeed in a three-year contract. They will use any revenue from tickets to offset the cost of crossing guards' salaries.
While not fool-proof, the cameras may help keep some students safe or at least make drivers think twice before they speed past a school bus – if they know they could be on film.
Illinois drivers need to be reminded that it is illegal for a car to pass by a school bus with red lights flashing.According to the Illinois State Police, it is estimated that "an average of 33 school-age children die in school bus-related crashes each year." This is due to the danger zones around the bus by either a passing vehicle or by the bus itself.
Additionally, the National Association of State Directors of Pupil Transportation (NASDPTS) reports that "nearly 100,000 drivers report that 88,025 vehicles passed their buses illegally on a single day."
Fortunately, with new technology, it will become easier for schools to ensure children are safe by preventing drivers who pose a threat to students.
Tips for Safety around School Buses
Every state has its own laws on when it is acceptable to pass a stopped school bus. Here are some ways to stay safe on the roads when encountering a school bus in the state of Illinois:
Drivers, whether behind or in front of a stopped school bus, must stop while the lights are flashing and the stop arm is extended and remain stopped until all have been disengaged.
Turn your headlights on to help you see at night. Many kids participate in after-school activities, and school buses operate after extracurricular events. Just because classes are over does not mean that you have the right to pass a school bus!
Use caution! Be alert for vehicles that do not stop when the bus is loading or discharging passengers.
When crossing at any intersection, check traffic in all directions. Be sure to obey traffic signals and signs. Stay in the designated crosswalk. Cross only when it is safe to do so.
Chicago Accident Lawyers
If you or anyone you know has been injured in a serious school bus or pedestrian accident, please contact the Chicago accident attorneys of Salvi, Schostok & Pritchard P.C., today to discuss your accident and the legal options available to you. Call (855) 611-110 now for a free consultation.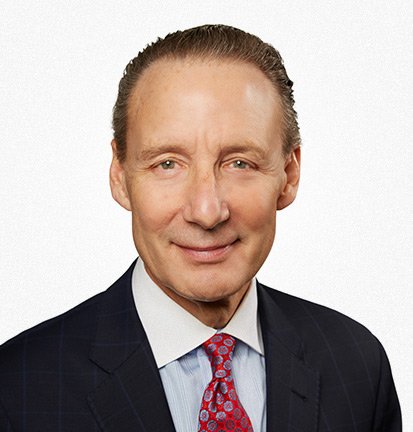 Patrick A. Salvi concentrates his legal practice in several limited areas primarily involving a trial practice in cases concerning serious personal injury, medical malpractice, wrongful death, and mass torts. Mr. Salvi has achieved record-breaking jury verdicts and settlements on behalf of his clients, including serving as lead counsel in obtaining an Illinois record-high $148 million jury verdict and a Lake County record $33 million jury verdict.