Alleged teenage drunk driver caused crash that left 1 teen dead, 4 injured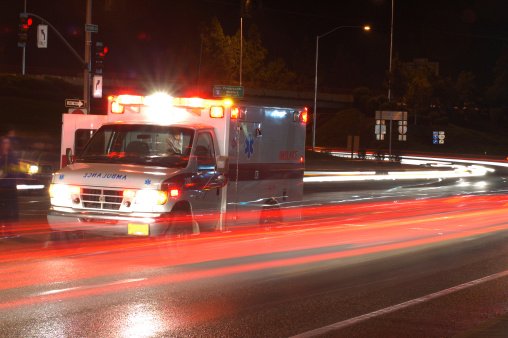 NEW YORK – An alleged teenage drunk driver crashed his car in Rockland County, New York early Saturday, killing a 16-year-old passenger and injuring himself and three other passengers.
The driver was allegedly speeding on Route 202 in Montebello in a 2003 Jaguar sedan when he lost control and struck a utility pole, according to police. The impact of the crash caused the utility pole to split in half.
Jacqueline Zangrilli, 16, died in the crash. Four other teens were sent to area hospitals with serious injuries, they are all expected to recover.
The teen driver was charged with second-degree manslaughter, first-degree vehicular assault, second-degree assault and driving while intoxicated. He was released to his parents, but due to his age, police have not released his identity.
Authorities are looking into where the teens were before the fatal crash and who supplied them alcohol. Additional people could face charges in the crash as well.
All five teens inside the vehicle at the time of the crash attended Suffern High School in New York. The school's principal sent a letter to the school community notifying them of the crash.
On Friday, there was a big football game hosted by the school, and students said there were parties after the game. Just last week, local police officials were at the high school giving a presentation about the dangers of drinking and driving, according to NBC 4 New York.