AAJ Trial Magazine: Poison in the Air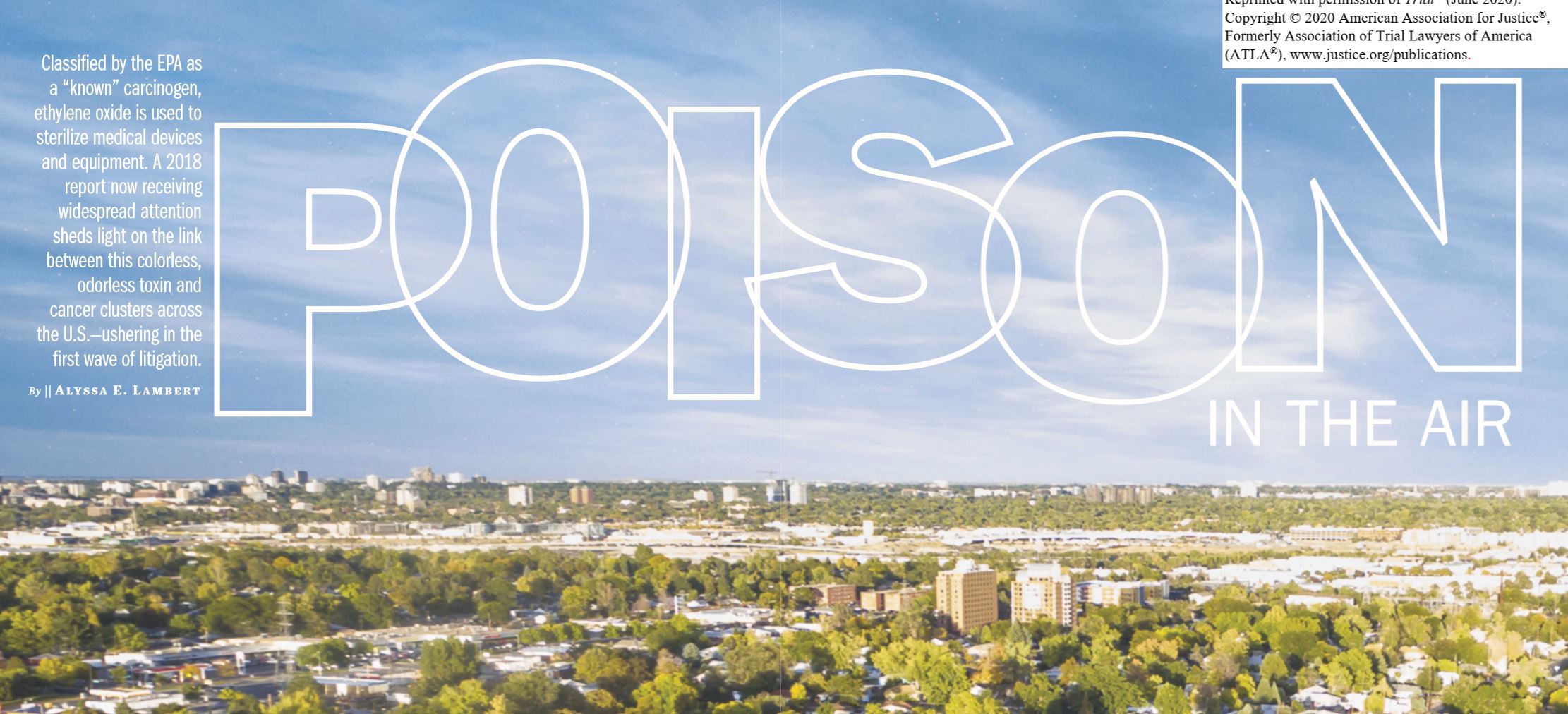 CHICAGO (June 26, 2020) – Classified by the EPA as a "known" carcinogen, ethylene oxide is used to sterilize medical devices and equipment. A 2018 report now receiving widespread attention sheds light on the link between this colorless, odorless toxin and cancer clusters across the U.S. – ushering in the first wave of litigation.
Salvi, Schostok & Pritchard's Chicago Office Managing Partner, Patrick A. Salvi II spoke with AAJ's Trial Magazine about our firm's lawsuits filed against the Sterigenics plant in Willowbrook for releasing the carcinogen into the air for decades.
Click here to read the article in AAJ's Trial Magazine.