Chicago Daily Law Bulletin: $9M award for crash sets record in Boone Co.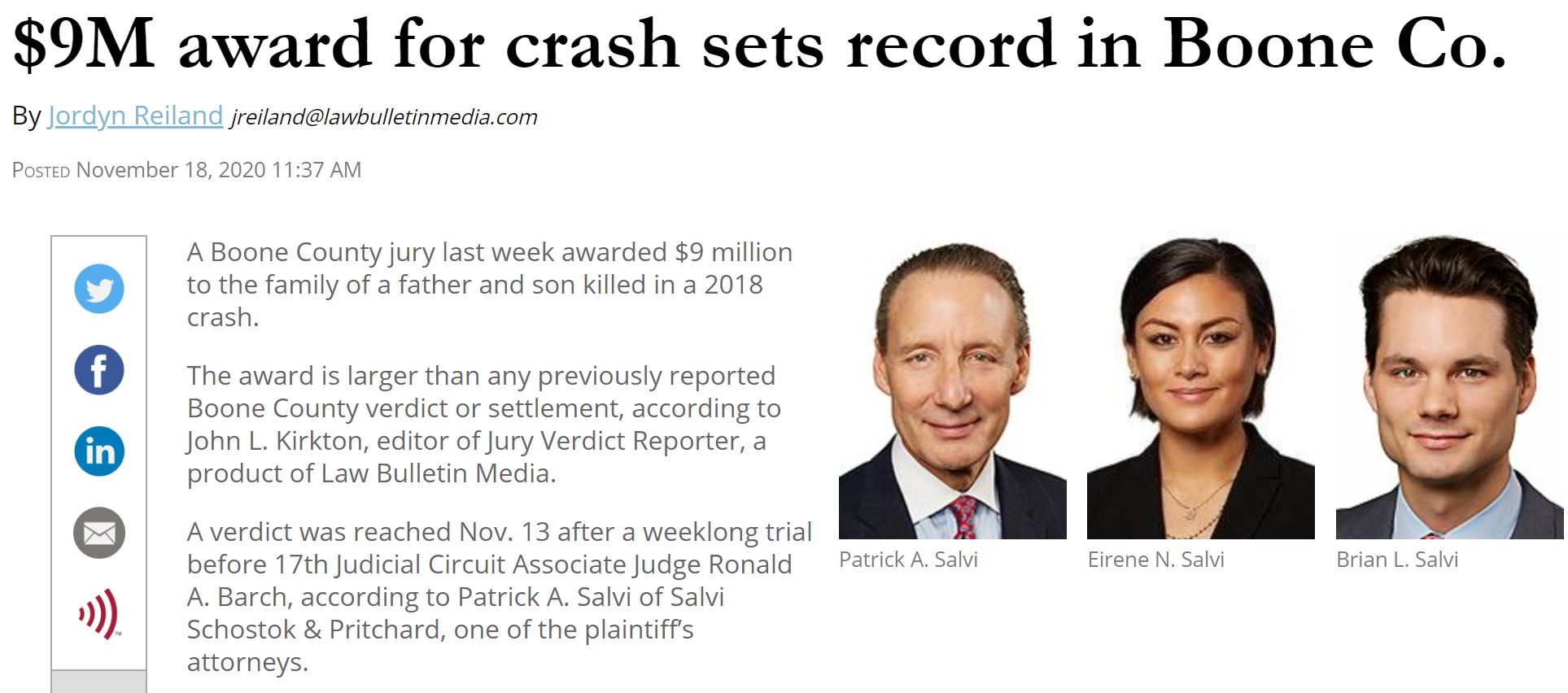 BELVIDERE, Ill. – A Boone County jury last week awarded $9 million to the family of a father and son killed in a 2018 crash.
The award is larger than any previously reported Boone County verdict or settlement, according to John L. Kirkton, editor of Jury Verdict Reporter, a product of Law Bulletin Media.
A verdict was reached Nov. 13 after a weeklong trial before 17th Judicial Circuit Associate Judge Ronald A. Barch, according to Patrick A. Salvi of Salvi Schostok & Pritchard, one of the plaintiff's attorneys.
Please click here to read the full story from the Chicago Daily Law Bulletin.