Chicago Magazine: Thomas Mulroy, Attorney and Martial Artist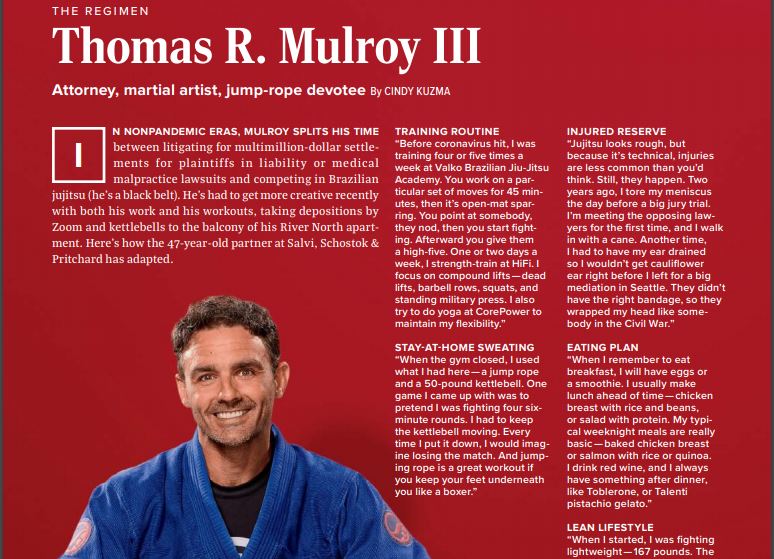 CHICAGO (September 11, 2020) – In non-pandemic times, Attorney Thomas R. Mulroy splits his time between litigating for multimillion-dollar settlements for plaintiffs in liability or medical
malpractice lawsuits and competing in Brazilian jujitsu (he's a black belt). He's had to get more creative recently with both his work and his workouts, taking depositions by Zoom and kettlebells to the balcony of his River North apartment.
Chicago Magazine recently wrote a feature on how the 47-year-old partner at Salvi, Schostok & Pritchard has adapted. Please click here to read the full article.