$1.5 million for woman who developed spinal abscess after hysterectomy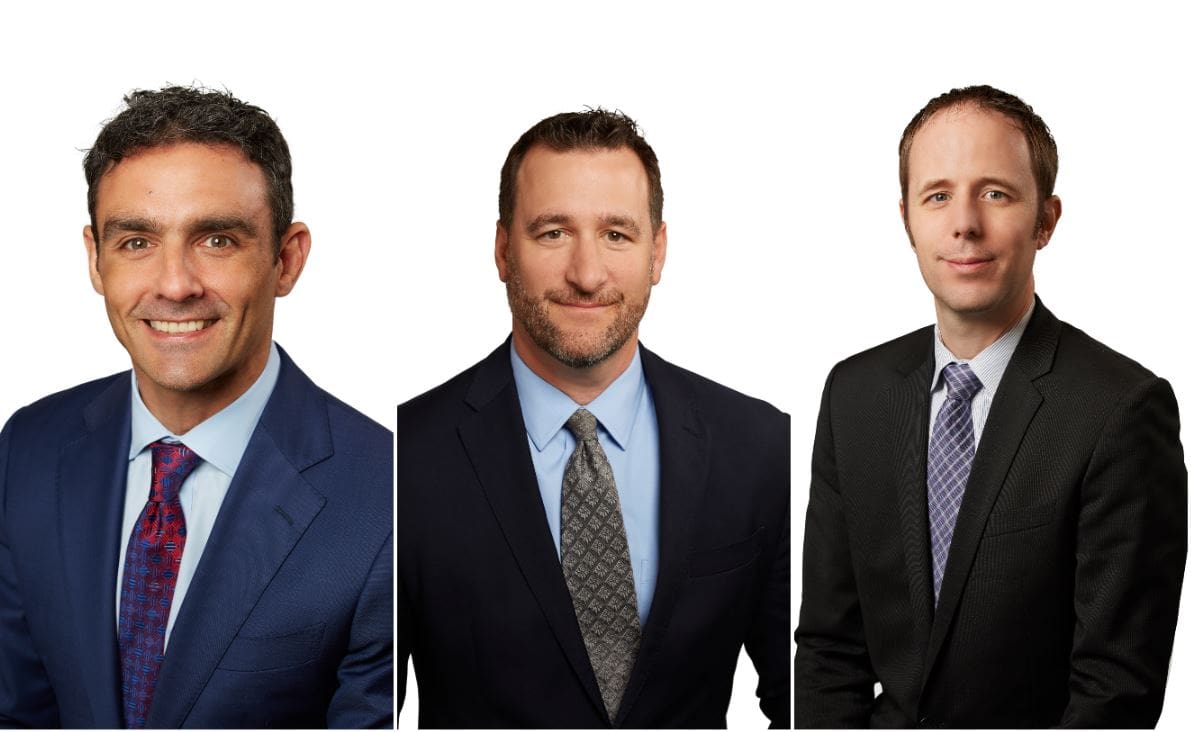 CHICAGO (July 12, 2019) – On July 2, 2019, Salvi, Schostok & Pritchard attorneys Thomas R. Mulroy III, Matthew L. Williams, and Aaron D. Boeder obtained a $1.5 million settlement for a woman whose spinal epidural abscess was ignored despite multiple ER visits.
On February 16, 2015, a 49-year old woman underwent a hysterectomy at a hospital. A few weeks later, on March 3, 2015, she suddenly developed severe lower back pain in her left side. The woman tried taking some narcotic pain medications she had left over from the surgery.  When the medication failed to alleviate her pain after two days, she went to the emergency room of the hospital she had her initial surgery at.
In the ER, the woman was evaluated and sent home with a diagnosis of "constipation" and "musculoskeletal," even though she had no history whatsoever of musculoskeletal back pain. Her surgeon from the February 16 procedure was not contacted about the visit.
Two days later, on March 7, she went back to the ER after experiencing severe back pain even more intense than the initial pain. During this visit, an x-ray of the abdomen was ordered to check for signs of bowel obstruction. The x-ray was negative for obstruction. She was discharged from the emergency room in the early hours of March 8 and told her symptoms were likely caused by constipation. Again, no one in the ER attempted to contact her surgeon.
The next day, the woman went to the ER for a third time. This time, in addition to her extreme back pain, she was experiencing abdominal pain, and neurologic symptoms in her lower extremities- specifically, her feet. During this visit, she was seen by a neurologist who was the first physician to consider the possibility of a spinal epidural abscess. The neurologist ordered an urgent MRI and left for the night. Unfortunately, there was a delay in executing the MRI and the patient's condition continued to deteriorate.  By the time she arrived to the MRI room hours later, the woman was in too much pain to lie down for the test and a CT scan was substituted for the patient.
When hospital staff arrived to bring her back to the radiology suite for the CT scan, they observed her lower extremity nerves had shut down completely and her legs collapsed underneath her. Despite this worrisome condition, staff continue to bring her in for a CT scan.
The next morning, the attending neurologist learned the stat MRI he had assumed would be done pursuant to his order had never been done.  An emergency MRI was ordered at 9 a.m., but was not performed until 1:15 PM. The results showed the woman had developed a spinal epidural abscess, a collection of pus that develops in the epidural space and can cause disability, paralysis, and death. She was taken into an invasive emergency surgery.
After surgery, the woman had to endure six weeks of inpatient rehab, five days per week, over a month of outpatient surgery, and she couldn't stand up on her own until July 31, 2015.
One July 2, 2019, the woman's attorneys at Salvi, Schostok & Pritchard obtained a $1.5 million settlement to cover her past and future medical expenses.
For more information, please contact Marcie Mangan at mmangan@salvilaw.com or (312) 372-1227.
###