$10 million for man who lost foot after being run over by cement truck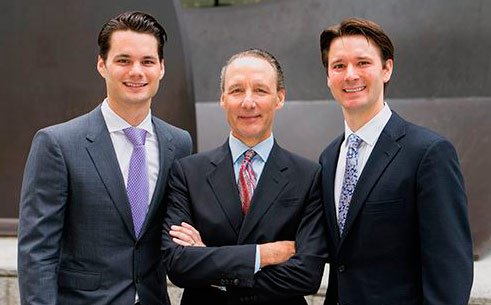 CHICAGO (June 4, 2019) – Salvi, Schostok & Pritchard has obtained $10 million for a man who lost his foot in a workplace accident. The settlement was reached just one day before opening statements were set to begin in a Cook County jury trial.
In October of 2016, a homeowner had hired Muscle Concrete to perform concrete work at 2427 North Maplewood on a pathway that ran from the front yard to the rear alley on the property.  Muscle Concrete hires independent laborers to perform a range of concrete and construction-related services. For this project, Muscle Concrete had hired two laborers, including 26-year-old Victor Calderon.
Around 11 a.m. on October 11, 2016, Mr. Calderon arrived on site and began to lay out the various tools and equipment needed for the project. Less than an hour later, an Ozinga Ready Mix Concrete truck arrived at the property to supply the concrete for the project.
The truck pulled into the alleyway, but the tools and equipment were in the truck's way. Recognizing this hazard, Mr. Calderon motioned for the driver to stop the truck. At that point, Mr. Calderon and his co-worker began moving the tools off to the side and out of the way.
While Mr. Calderon was still moving a heavy compactor aside, the Ozinga driver moved the truck forward, striking Mr. Calderon. The impact knocked Mr. Calderon onto his stomach, crushing his left foot. The severity of the injury required an above-the-ankle amputation of his left foot.
The Defense contended that the Plaintiff's boss had motioned for him to move forward. The defense also cited multiple OSHA regulations that place the responsibility for safety on the general contractor, Muscle Concrete. The defense further alleged contributory negligence in that Mr. Calderon placed himself in the front blind spot of a large truck without notifying the driver.
On June 3, 2019, Plaintiff's attorneys Patrick A. Salvi II, Patrick A. Salvi and Brian L. Salvi agreed to a $10 million settlement with the Defendants. The settlement was reached just one day before opening statements were set to begin.
"Before this injury, Victor was a healthy young man with his whole life ahead of him. But in just a matter of seconds, Victor went from being a strong, healthy young man to requiring the help of his loved ones with many basic activities of daily living. This settlement should allow Victor to move forward without worrying about medical bills and how this injury has negatively affected his ability to earn money," Plaintiff's attorney Patrick A. Salvi II said.
"We are grateful for mediator Bill Gomolinski's efforts as well as Judge Mary R. Minella in helping to get this case settled," Patrick A. Salvi Sr. said.
The Defendants were represented by Michael Urgo and James Stiefbold of Urgo & Nugent, LLC and Dan Boho of Hinshaw & Culbertson, LLP.
For more information or to schedule an interview with the attorneys, please contact Marcie Mangan at (312) 372-1227 or mmangan@salvilaw.com.
###
[VICTOR CALDERON, Plaintiff, v. OZINGA READY MIX CONCRETE, INC., an Illinois Corporation; and REGINALD OLLIE, Individually; Defendants.]