$14.85 million for woman who was left permanently blind after being discharged from Vista West ER twice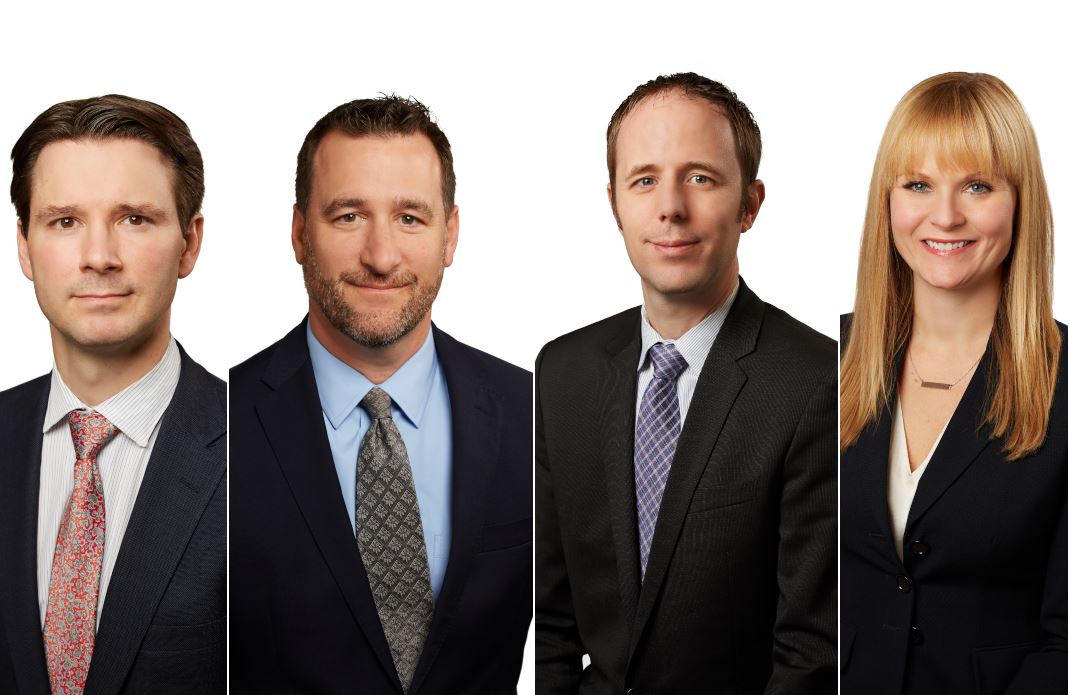 CHICAGO (April 9, 2019) –Salvi, Schostok & Pritchard, P.C. has obtained a $14,850,000 settlement on behalf of a woman who was left permanently blind in both eyes due to a delay in the diagnosis and treatment of a clot in her brain. 
On October 28, 2011, 23-year-old Tamekia Johnson went to the emergency room at Vista West Hospital in Waukegan with a severe headache. In the ER, a nurse documented Ms. Johnson had weakness, trouble with eyesight, "the worst headache of her life," and vomiting. A doctor examined her and noted she "couldn't keep her right eye open" and was experiencing drooping on the right side of her mouth. A visual acuity test was normal. The doctor ordered a CT scan, which was read as negative for any intracranial process. She was diagnosed with Bell's palsy, a condition in which the muscles on one side of a person's face become weak or paralyzed.
Just prior to her discharge, a nurse observed that Ms. Johnson had an unsteady gait and reported this to the doctor, who ordered a drug to treat vertigo. Shortly after, the same nurse presented Ms. Johnson with discharge papers.  Ms. Johnson told the nurse she could not read the discharge papers, so a friend signed them for her. The nurse did not report the trouble with vision to the doctor.
"If the nurse communicated this critical change in the patient's vision, Tamekia would have had a much better chance to regain her vision. Although her condition was rare, a simple exam of the optic nerve would have revealed a problem, which would have eventually lead to an earlier diagnosis and treatment of the clot. Even though she may not have fully recovered all her vision, she likely would not have suffered total blindness." her attorney Matthew L. Williams said.
After her discharge, Ms. Johnson lost vision in her left eye, followed by her right eye. She went to the Vista West ER again, this time stating she was unable to see out of both eyes. A doctor evaluated her and ordered a CT scan, which was also read as negative. This ER doctor thought Ms. Johnson's inability to see was psychological, and she was ultimately discharged with a referral to the Lake County Mental Health Department and told to see an optometrist.
The next day, Ms. Johnson went to an eye doctor who immediately diagnosed her with papilledema (swelling of the optic nerve) and advised her to go back to the ER. After going to Vista East's ER, a diagnosis of cerebral venous thrombosis was eventually made and she was transferred to a Chicago hospital for further treatment. Despite treatment, she did not regain her vision. 
On Friday, April 5, 2019, Defense and Plaintiff's attorneys agreed upon a $14,850,000 settlement to be paid by Vista West and several other defendants.
"The tragedy in this case is that Tamekia did not get the benefit of earlier treatment and will never see again," Attorney Aaron D. Boeder said.
The Plaintiff was represented by attorneys Matthew L. Williams, Aaron D. Boeder, Heidi L. Wickstrom and Patrick A. Salvi II of Salvi, Schostok & Pritchard, P.C.
For more information, please contact Marcie Mangan at mmangan@salvilaw.com or (312) 372-1227.
###