$5 million settlement for 23-year-old woman who died after medical error at Chicago area hospital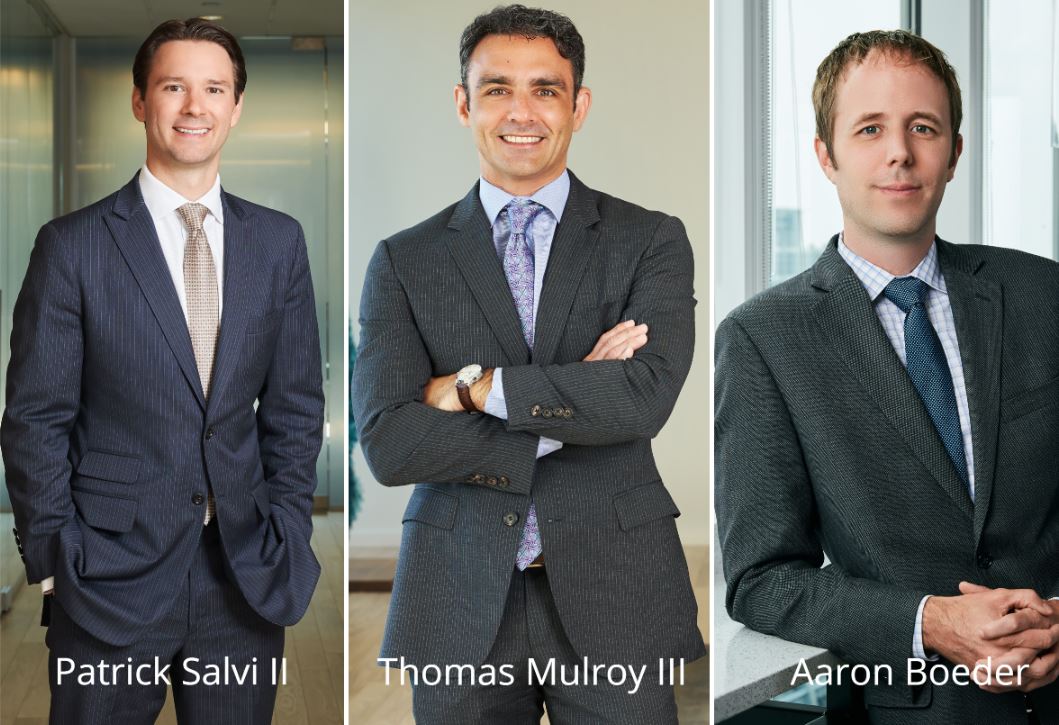 CHICAGO (March 27, 2020) – Salvi, Schostok & Pritchard attorneys Patrick A. Salvi II, Thomas R. Mulroy III and Aaron D. Boeder obtained a $5 million settlement on behalf of a young woman who suffered a brain injury after a medical error following a relatively minor car crash.
On August 16, 2016, 21-year-old Plaintiff was struck by a car as a pedestrian.  She was transported to a Chicago area hospital where numerous CT scans were done in the ER.  A CT of Plaintiff's head showed a large mid-brain tumor.
Over the next few days, Plaintiff was physically examined and had additional radiology tests done. She was found to have decreased vision and had an accumulation of cerebrospinal fluid in her brain, which her doctors presumed was caused by the tumor.
In anticipation of resecting the tumor, the defendant hospital performed an embolization procedure, which is when a doctor injects a substance into the blood vessel supplying the tumor to reduce blood loss during surgery.  Unfortunately, a medical error during the procedure resulted in numerous strokes and a catastrophic brain injury.
In March 2018, Plaintiff underwent tumor resection surgery to prolong her life and potentially allow for the best possible neurological function for her remaining years. Sadly, she survived for 21 months, but passed away from her injuries in May of 2018 at the age of 23.
Plaintiff is survived by her father and younger sister. Her underlying condition, neurofibromatosis type 2, which caused the very large brain tumor, was going to limit her life expectancy. People with the disease typically live until their late 30s or early 40s.
"Our client was rushed into this procedure without the required information and without the guidance of her father or family. The hospital never should have offered or performed the embolization procedure because of the great risks, limited benefits, and the alternative treatment options," said Plaintiff's attorney Patrick A. Salvi II. "Our client's sister and father hope the settlement will prevent this from happening again and will provide resources for them to pursue meaningful endeavors in her honor, like school and research on this disease."
In February of 2020, Plaintiff's and Defense counsel agreed to a $5 million settlement during a pre-trial conference with Judge Edward Harmening.
For more information, please contact Marcie Mangan at mmangan@salvilaw.com or (312) 372-1227.
###