Eirene N. Salvi wins 2019-2020 ISBA Diversity Leadership Award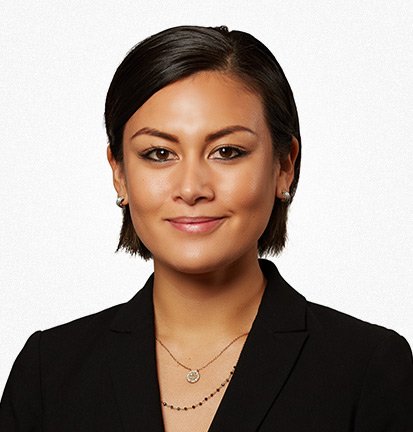 CHICAGO (August 3, 2020) – Salvi, Schostok & Pritchard P.C. is proud to announce the Illinois State Bar Association's Diversity Leadership Council has selected attorney Eirene Nakamura Salvi as the recipient of the 2019-2020 Diversity Leadership Award.
Each year, the Diversity Leadership Award recognizes a person or organization that has made significant contributions to the advancement of diversity within the Illinois legal community, its judiciary and/or the Illinois State Bar Association.
"Diversity in the Plaintiffs' bar and many other walks of life has not been appreciated the way it should be. I cannot think of anyone more dedicated to bringing attention to the importance and value that comes with a diverse environment, whether personal or professional, than Eirene. She has and will continue to be a leader in this regard and has impacted Salvi, Schostok & Pritchard in her short time at the firm," Salvi, Schostok & Pritchard Partner Brian L. Salvi said.
Eirene Nakamura Salvi is a co-chair and founding member of the Chicago Committee of the Japanese American Bar Association. The group provides a special forum for members of the legal profession with interests and ties to the Japanese American community to discuss issues, network, and serve the community. Ms. Salvi is also an officer of the board of Lawyers Lend-A-Hand to Youth, an organization that channels the legal community's resources to promote one-to-one mentoring and tutoring programs in disadvantaged Chicago communities, with its primary initiative being a tutoring program for elementary students in Englewood. Ms. Salvi serves on the newly established Diversity & Inclusion Committee of the Illinois Trial Lawyers Association, which aims to develop strategies and programs to increase minority membership and participation in leadership roles and joint programs with other minority bar associations.
During law school, Ms. Salvi assisted a professor in writing an amicus curiae brief on behalf of the families of victims of terrorism against the Islamic State of Iran as a state sponsor of terrorism. She also worked as an extern at the National Immigrant Justice Center, where she filed a successful application for humanitarian parole for a victim of gross human rights violations in the Central Democratic Republic of Congo. During her time at Notre Dame Law School, she also served as vice president of the Asian Law Students Association and was active in the Black Law Students Association and Hispanic student groups.
Born in Japan to a Japanese father and Mexican mother, Ms. Salvi moved to California with her family when she was a young child. She speaks four languages—English, Japanese, Spanish, and French. To learn more about her many contributions to the Chicago community and Illinois legal community, please click here. 
Eirene and recipients of various other awards from the ISBA will be honored in the ISBA's August issue of the Bar Journal.
For more information, please contact Marcie Mangan at (312) 372-1227 or mmangan@salvilaw.com.
###