Jury awards $50.3 Million to Child who Suffered Serious Birth Injury at Evanston hospital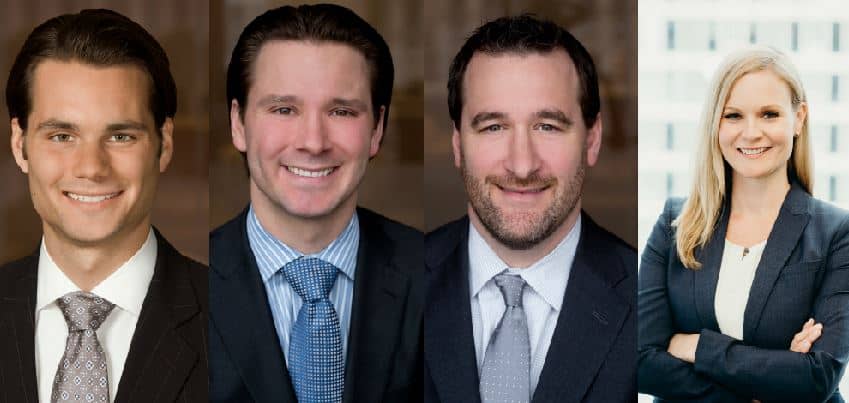 CHICAGO (October 9, 2018) – A Cook County jury awarded $50.3 million Tuesday to a child who suffered a severe and permanent brain injury due to a delay in the diagnosis and treatment of hypoxia (oxygen deficiency) prior to his birth.
On March 22, 2009, 35-year-old Aimee Florez arrived at NorthShore University HealthSystem in Evanston, Ill. with her husband, David Florez, to give birth to her first child. After 12 hours of labor, Aimee gave birth to a boy, whom she named Julien. But when Julien was born, he was blue, had a low heart rate and was unable to breathe on his own. The doctors and nursing staff began performing chest compressions on Julien and worked to get oxygen to his brain and organs for the next hour. Unfortunately, Julien suffered a severe and permanent brain injury known as hypoxic ischemic encephalopathy (HIE) due to the lack of oxygen to his vital organs.
As a result of the HIE, Julien developed cerebral palsy. Today, at 9 years old, Julian struggles to perform basic, everyday tasks due to his injury. His English and Spanish vocabularies are limited to about 30 words and he communicates primarily through gesturing with his hands. Additionally, Julien has decreased motor skills, bilateral hearing loss and difficulty walking.
"This injury never should have happened. Julien's doctor and nurses did not recognize the ominous signs of fetal distress and his brain injury occurred right before their eyes," the Florez family's attorney Matthew L. Williams said.
In December 2014, the Florez family's attorneys filed a lawsuit in Cook County court stating that Aimee's doctors and nurses failed to recognize signs of fetal distress shown on a fetal monitor strip prior to his birth. The lawsuit claims doctors made matters worse by prescribing Pitocin, a powerful medication used to speed up and strengthen contractions, which put more stress on Julien in the womb. Further, the medical staff waited too long to call for a C-section, causing Julien to remain in an unsafe environment for several hours and thus resulting in his devastating brain injury.
"Had Aimee never been given Pitocin and been administered a more timely C-section, Julien's injury could have been prevented altogether. Medical records show Aimee was given Pitocin despite the warning signs that Julien may not be tolerating the stresses of labor. Instead of letting her body figure it out, her doctors started a medicine that runs the risk of resulting in increased stress to the baby," attorney Patrick A. Salvi II said.
During trial, Plaintiff's attorneys turned down a $10 million settlement offer.  On October 9, 2018, a jury awarded Julien and his family $50.3 million. The verdict was obtained by attorneys Matthew L. Williams, Patrick A. Salvi II, Brian L. Salvi, and Heidi L. Wickstrom of Salvi, Schostok & Pritchard P.C.
The $50.3 million verdict is the third highest reported Illinois medical-malpractice verdict and the second highest reported Illinois birth injury verdict, according to John R. Kirkton, editor of the Jury Verdict Reporter, a Law Bulletin Media publication.
For more information on this case or to obtain a copy of the complaint, please contact Marcie Mangan at (312) 372-1227 or mmangan@salvilaw.com.
###
[JULIEN FLOREZ, a minor, by his parents and next friends, AIMEE FLOREZ and DAVID FLOREZ; and AIMEE FLOREZ and DAVID FLOREZ, Individually, Plaintiffs vs. NORTHSHORE UNIVERSITY HEALTH SYSTEM d/b/a EVANSTON HOSPITAL; ARMIN MICHAEL DRACHLER, M.D.; NORTHSHORE PHYSICIANS GROUP, LLC d/b/a NORTHSHORE MEDICAL GROUP; and LISA WEGRZYN, R.N., Defendants]