Multiple lawsuits filed against Sterigenics International for knowingly emitting cancer-causing toxin from Willowbrook plant
PRESS CONFERENCE: TODAY
Salvi, Schostok & Pritchard, P.C.
161 N. Clark St. Suite 4700
Chicago, IL 60601
3 p.m.
CHICAGO (September 27, 2018) – Salvi, Schostok & Pritchard, P.C., has filed multiple lawsuits against Sterigenics International and its parent company, GTCR LLC, for civil battery, negligence and public nuisance (among other allegations) for knowingly emitting the cancer-causing chemical, ethylene oxide. The lawsuits, which were filed today in the Circuit Court of Cook County, were filed on behalf of plaintiffs who have suffered from lymphoma, breast cancer, and leukemia after living in close proximity to the Willowbrook medical sterilization plant for many years.
The individual complaints each state Sterigenics has been knowingly emitting ethylene oxide into the air since 1984. As a result, those who lived, worked, or went to school in the surrounding area in the past 34 years have unknowingly been inhaling the carcinogen. Further, the complaints state Sterigenics never informed or warned the community that it systematically emits the dangerous chemical into the air. Sterigenics Operations Manager Bob Novak and Ethylene Oxide Validation Coordinator Daniel Gibala are also named as defendants in the suits.
"As a member of this community who has chosen to raise my family in the area, I am sickened to learn Sterigenics would knowingly allow their community members to routinely breathe in toxic chemicals," Salvi, Schostok & Pritchard P.C. said. "Our hope in filing these lawsuits and continuing to investigate the defendants' wrongful conduct is that we will be able to obtain some sort of justice for those who have been affected by the toxic emissions and hold the companies involved responsible for their clear neglect of their neighbors' health and stop this conduct."
One of the plaintiffs, Susan Kamuda, a 33-year resident of Willowbrook who was diagnosed with breast cancer in 2007, will be discussing her lawsuit against Sterigenics at a press conference TODAY at 3 p.m. the Law Offices of Salvi, Schostok & Pritchard, P.C. (161 N. Clark Street, Suite 4700, Chicago, IL, 60601). Mrs. Kamuda does not have a family history of cancer and lives one fourth of a mile from the plant. Her family will also be present at the press conference to discuss how this issue has deeply affected their family and why they are taking legal action against the company.
The company's Willowbrook facility is one of nine ethylene oxide sterilizers operated nationally by Sterigenics. Nearly 20,000 people live within one mile of the DuPage County facility, and four schools and one day care center are also located near the plant.
Federal officials began investigating Sterigenics International last year after surrounding communities were identified on a national map of health hazards from breathing toxic chemicals. Data from air samples taken by the U.S. Environmental Protection Agency in 2018 showed the Willowbrook census tract has a cancer risk that is 64 times higher than the EPA's acceptable limits and is in the 99.9th percentile in terms of cancer risk in the country.
"These types of lawsuits are an important step in stopping wrongful conduct. Our law firm will be aggressively working to seek compensation not only for those who have been harmed, but those who may be harmed in the future as a result of Sterigenics' pattern of conduct," Salvi, Schostok & Pritchard P.C.'s Managing Equity Partner, Patrick A. Salvi said.
Salvi, Schostok & Pritchard P.C., has been retained by several other clients whose lawsuits against Sterigenics and GTCR, LLC are pending. The firm's clients are represented by attorneys Patrick A. Salvi, Patrick A. Salvi II, Andrew J. Burkavage, Heidi L. Wickstrom, and John A. Mennie.
For more information, please contact Salvi, Schostok & Pritchard P.C.'s Director of Public Relations, Marcie Mangan, at (312) 372-1227 or mmangan@salvilaw.com.
###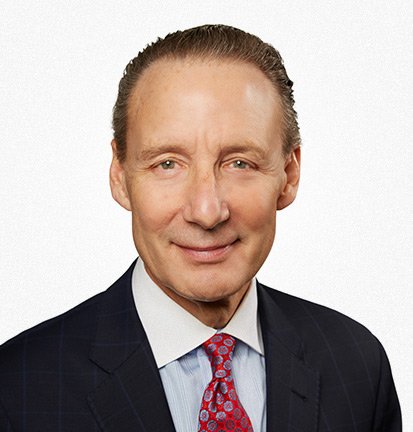 Patrick A. Salvi concentrates his legal practice in several limited areas primarily involving a trial practice in cases concerning serious personal injury, medical malpractice, wrongful death, and mass torts. Mr. Salvi has achieved record-breaking jury verdicts and settlements on behalf of his clients, including serving as lead counsel in obtaining an Illinois record-high $148 million jury verdict and a Lake County record $33 million jury verdict.