Costs of Dog Bite Injuries Soars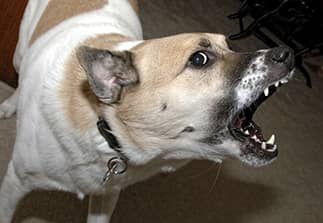 When you or a loved one suffers injuries due to a dog bite or attack, your primary legal option for recovering the costs of your medical expenses and other losses is to file a claim through the dog owner's homeowner's insurance policy.
The average amount of those homeowner's liability payouts for dog bites is on the rise in Illinois as well as across the country, a new study shows. Two factors driving the surge: The severity of dog bite injuries and rising costs of health care.
The Insurance Information Institute and State Farm Insurance teamed up to conduct the study, which looked at the total number of dog bite liability insurance claims and average costs of those payouts in the different states.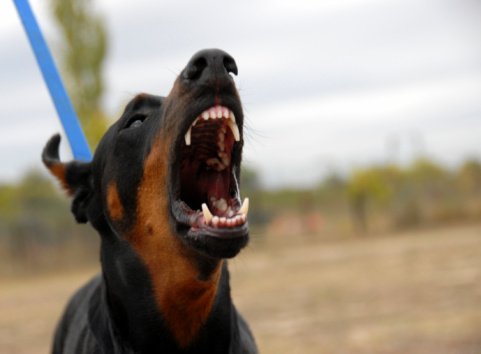 Even though the total number of dog bite claims in the U.S. dropped by 7.2 percent in 2015 – and has decreased by 9.3 percent since 2003 – the average cost of the payouts for those claims went up by 16 percent, according to the study. In 2014, the average cost was $32,072. In 2015, it rose to $37,214.
Since 2003, the average cost of the payouts for dog bites and other dog-related injuries has actually soared by 94 percent. Back in 2003, the average cost per claim was only $19,162, the Insurance Information Institute reports.
The study shows that victims filed a total of 931 dog bite claims in Illinois in 2015. The total marked a 7 percent rise from 2014, when 872 claims were filed. It also made Illinois the state with the second-highest number of dog bite claims, trailing only California, which had 1,684 claims filed.
However, at $33,385, the average cost per dog bite claim in Illinois was actually below the national average. In fact, among the 10 states with the highest number of total dog bite claims, Illinois ranked No. 6. (Arizona had the highest cost per claim at $56,654.)
What Can You Do If Attacked by a Dog in Illinois?
As the Centers for Disease Control and Prevention (CDC) reports, dog attacks can cause serious injuries, including cuts, lacerations and fractures. Due to the germs spread by a dog bite, a victim may also face a high risk of developing diseases such as rabies, tetanus and staph infections. In addition to physical injuries, a dog bite can cause emotional harm such as post-traumatic stress disorder (PTSD).
A dog bite victim may require extensive medical treatment, including emergency care, stitches, surgery, medication and rehabilitation. Those medical expenses can quickly add up. A victim may also be unable to work while recovering from his or her injuries.
If you are attacked and injured by a dog in Chicago, Waukegan or elsewhere in Illinois, you have the right to seek compensation for your medical costs and other damages. You can file a claim that seeks a recovery through the dog owner's homeowner's insurance policy.
Illinois is known as a "strict liability" dog bite state, meaning to recover compensation, you do not need to show that the dog's owner knew or had reason to know that the dog had a violent propensity. Instead, you must show:
The dog attacked, attempted to attack or otherwise injured you (for instance, the dog charged and caused you to fall off your bike)
You had a lawful right to be in the area where the attack occurred (you were not trespassing)
You did not provoke the incident.
It is important to consult with an attorney who understands Illinois' dog bite law and has experience with pursuing claims through homeowners' liability insurance policies.
Get Help from Our Illinois Dog Bite Lawyers
At Salvi, Schostok & Pritchard P.C., we have a record of obtaining dog bite settlements and verdicts on behalf of clients throughout Illinois. In 2013, our firm obtained a $1.1 million settlement on behalf of a Zion boy who was attacked by a dog while on his bike – the largest settlement of its kind in Illinois history. If you or a loved one has suffered injuries due to a dog bite or attack, contact us today to discuss how we can assist you. Our consultations are always free and confidential.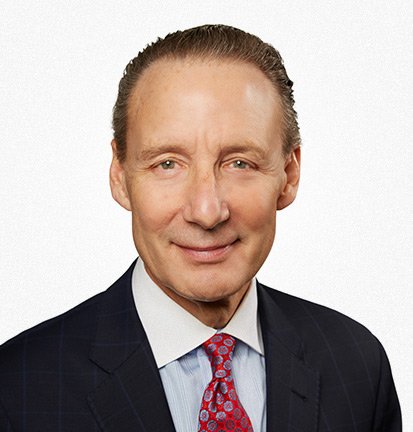 Patrick A. Salvi concentrates his legal practice in several limited areas primarily involving a trial practice in cases concerning serious personal injury, medical malpractice, wrongful death, and mass torts. Mr. Salvi has achieved record-breaking jury verdicts and settlements on behalf of his clients, including serving as lead counsel in obtaining an Illinois record-high $148 million jury verdict and a Lake County record $33 million jury verdict.