Hospital Treatment And Life-Altering Delirium in Our Elderly Patients
One of the most dangerous, permanent, and costly complications of hospital stays for the elderly is delirium which, studies show, is exacerbated by the way hospitals treat their patients. Delirium, characterized by sudden and profound confusion, impacts nearly 20 percent of elderly hospital patients and can lead to lifelong brain damage.
Delirium can be triggered by certain common medications including sedatives, sleeping pills, painkillers and other drugs that interfere with neurotransmitters. Physical restraint worsens the condition. Susan Seliger, in a recent article for the New York Times, described how her previously bright and active mother spiraled into a classic case of hospital-caused delirium post-surgery. Medical workers first treated her confusion with sedatives. As she became increasingly erratic, they tied her down to her hospital bed, according to the article. Panicked, her condition worsened.
"Nobody knew this before, but experiencing delirium in the I.C.U. is a very strong predictor of dying — there's a threefold rise in death within a year," said Dr. Sharon K. Inouye, a professor of medicine at Harvard Medical School and director of the Aging Brain Center at Hebrew Senior Life in Boston.
Many hospital workers do not appropriately treat delirium, believing that the condition eventually goes away and besides, is part of hospital life. That attitude may worsen delirium. Dr. Inouye believes that 30 to 40 percent of delirium cases are preventable and could represent cost savings that could "solve our whole Medicare crisis." While young doctors are now taught to recognize and appropriately treat delirium, older health care workers were taught that delirium had no real impact.
"Even well-meaning doctors are doing damage without knowing it," said Dr. E. Wesley Ely, a professor of medicine and critical care at Vanderbilt University School of Medicine.
Dr. Inouye believes family members can make sure their loved ones are treated correctly: "Don't let the doctors and nurses tell you this just happens in the hospital. Say, 'This is not normal — this can be a medical emergency.'"
About Salvi, Schostok & Pritchard P.C.
Salvi, Schostok & Pritchard P.C., is a leading Illinois medical malpractice law firm with offices in Chicago and Waukegan. The firm represents clients in matters involving emergency room errors, failure to diagnose, hospital negligence, physician error, birth injuries, surgical malpractice, anesthesia errors, organ puncture/perforation, post-operative and pre-operation malpractice and surgical complications. The firm's success in medical negligence, personal injury and wrongful death cases features recoveries of more than $620 million on behalf of its clients, including more than 175 multimillion-dollar verdicts or settlements. To learn more about Salvi, Schostok & Pritchard P.C., call the firm or use the firm's online contact form.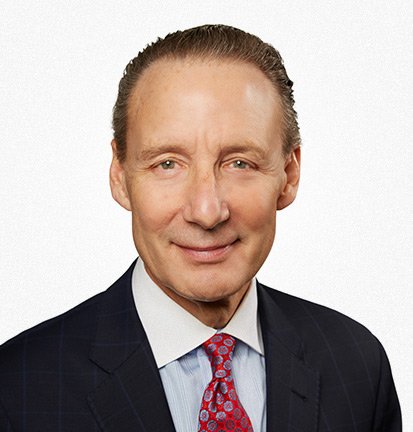 Patrick A. Salvi concentrates his legal practice in several limited areas primarily involving a trial practice in cases concerning serious personal injury, medical malpractice, wrongful death, and mass torts. Mr. Salvi has achieved record-breaking jury verdicts and settlements on behalf of his clients, including serving as lead counsel in obtaining an Illinois record-high $148 million jury verdict and a Lake County record $33 million jury verdict.