Patrick Salvi II discusses safety of amusement park rides on FOX 32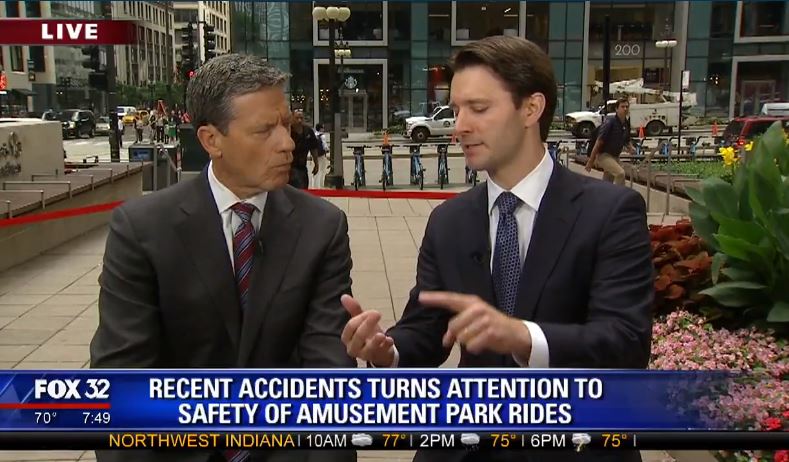 CHICAGO – Last week alone saw one child airlifted to a Pittsburgh hospital after a fall from a roller coaster, another brain damaged after falling off a Ferris wheel in Tennessee, and a 10-year-old boy die after a ride on a Kansas water slide.
These tragedies have raised fear for many thrill seekers wondering how safe are the rides they love? Salvi, Schostok & Pritchard P.C., Partner Patrick Salvi II discussed the issue LIVE on FOX 32's Good Day Chicago. Click here to watch the segment.