$20.6 million for man left paralyzed after delay in diagnosis and treatment of ruptured aneurysm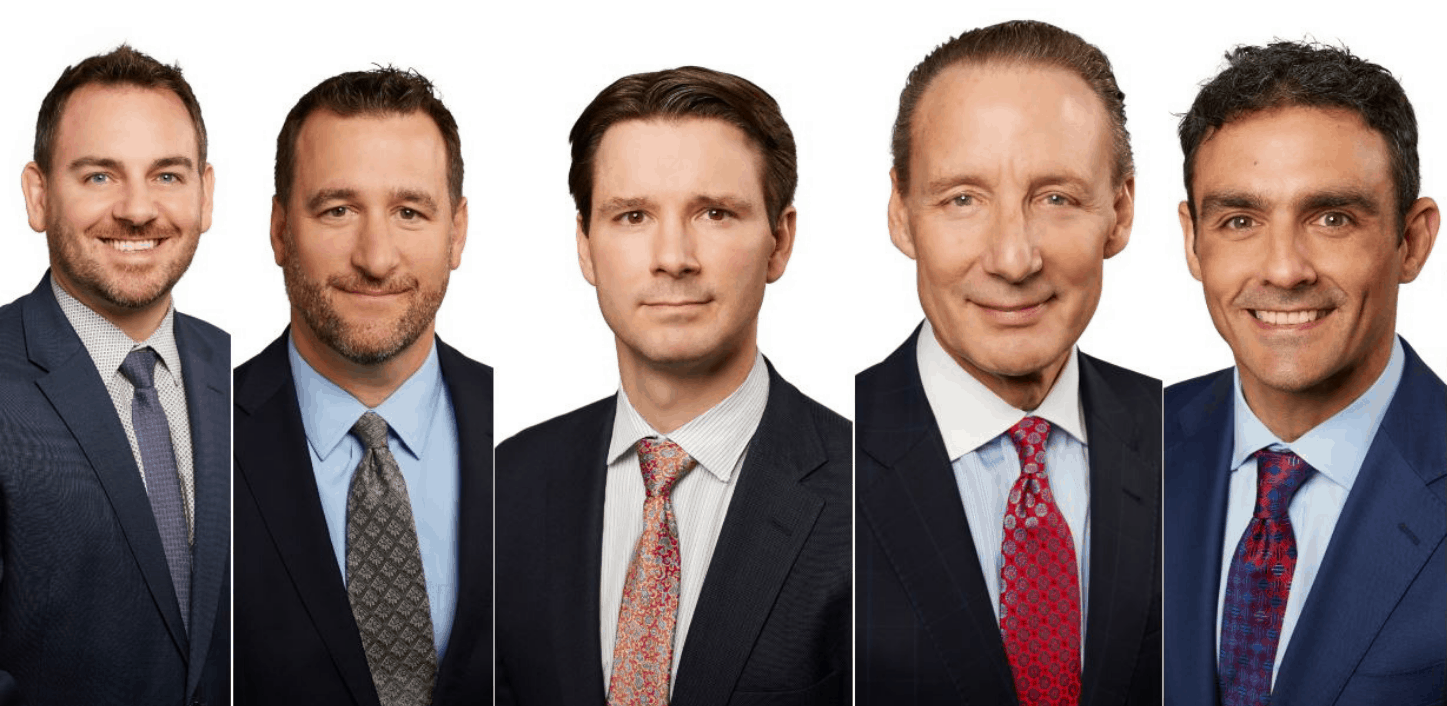 CHICAGO (February 18, 2019) – Salvi, Schostok & Pritchard has obtained $20.6 million for a man who was left permanently disabled due to a delay in diagnosis and treatment of a ruptured common iliac aneurysm.
On October 7, 2013, 58-year-old Kelvin Baldridge was admitted to the ER at St. James Hospital with abdominal pain, nausea, and vomiting. An initial CT scan of his abdomen revealed several large aneurysms in the abdominal and pelvic vasculature. However, two radiologists failed to recognize that one of the aneurysms was bleeding.
The next morning, a vascular surgeon reviewed the CT scan images and also missed that one of the aneurysms was bleeding. Mr. Baldridge began to have neurological weakness in his legs, dropping blood pressure, dropping hemoglobin and hematocrit, increasing abdominal pain, and increasing abdominal distention.
"Kelvin did not have any issues with ambulation when he arrived at the hospital and could perform all activities of daily living without assistance. When this acute change occurred, the health care providers failed to coordinate care to get appropriate diagnostic tests and consultation with specialists. All signs were pointing towards internal bleeding, and because of a failure in communication, this was not acted upon in a timely fashion," lead Plaintiff's attorney Patrick A. Salvi II said.
The next morning, the attending day-hospitalist was made aware of Kelvin's new onset lower extremity weakness. In order to look for a spinal epidural abscess, the hospitalist ordered a "routine" MRI. The Plaintiffs alleged the test should have been ordered "stat," so it could be done as soon as possible. The MRI was never done. That evening, due to further worsening of Kelvin's abdominal distention, an x-ray was ordered, showing a dilated large bowel. Kelvin was transferred to a sister hospital, where a stat CT scan was done, revealing a free rupture from the right common iliac artery aneurysm. Kelvin was brought to surgery emergently, which the Plaintiffs claimed would have happened much earlier if treatment was provided within the standard of care.
In 2015, Kelvin, and his wife, Darlene, filed a lawsuit against various doctors and residents, as well as the hospital and various medical groups that employed the doctors.
Today, at 64-years-old, Mr. Baldridge is permanently paralyzed, has had several toes amputated, had bilateral fasciotomies on both legs, struggles with deep pressure ulcers, and has chronic and unrelenting pain. His condition has left him unable to work and in need of around-the-clock care.
"Sadly, Kelvin did not have to suffer these devastating injuries. As a result, Kelvin's quality of life has been dramatically impaired. Thankfully, this settlement will ensure that he can pay any medical expenses that he has and can provide financial security for his family, since he can no longer work," Patrick A. Salvi said, who also represented the Baldridges.
The defendants denied negligence and contended the Plaintiff's preexisting end-stage kidney disease severely limited his life expectancy. Further, the defendants argued that all of Kelvin's injuries were known complications of surgery to repair a ruptured common iliac aneurysm, which Kelvin would have needed irrespective of when the condition was diagnosed and treated.
On February 13, 2019, the parties resolved the case for $20.6 million – Franciscan Alliance will pay $13.5 million on behalf of St. James Hospital and the defendant doctors will pay $7.1 million, collectively. The case was set for trial on February 19, 2019.
The Plaintiffs were represented by attorneys Patrick A. Salvi II, Patrick A. Salvi, Matthew L. Williams, Thomas R. Mulroy III, and John A. Mennie of Salvi, Schostok & Pritchard, P.C.
For more information, or to schedule an interview with the attorneys, please contact Marcie Mangan at (312) 372-1227.
###
[Case No.:  2015 L 010132 KELVIN BALDRIDGE; and DARLENE BALDRIDGE; Plaintiffs vs. FRANCISCAN ALLIANCE, INC., d/b/a FRANCISCAN ST. JAMES HEALTH; et al.; Defendants]