Salvi, Schostok & Pritchard P.C., attorney available to break down Aly Raisman's lawsuit against USA Gymnastics
CHICAGO (March 2, 2018) – Olympic gold medalist Aly Raisman has filed a lawsuit against the US Olympic Committee and USA Gymnastics, claiming they "knew or should have known" about abusive patterns of disgraced former Olympic doctor Larry Nassar.
The lawsuit, which was filed in California on Wednesday, claims the organizations were negligent for failing to make sure appropriate steps were taken to protect athletes and discipline Nassar for his actions. The lawsuit claims both organizations "focused on medals instead of the well-being of the athletes," a model that allowed Nassar's behavior to go unchecked for years.
Raisman told reporters she was "frustrated by lack of progress" and is hoping the lawsuit will provide some answers as to how Nassar got away with his criminal actions for so long.
This legal action by a well-known member of the accusers will likely prompt other Nassar accusers to file civil lawsuits against USA Gymnastics and the US Olympic Committee.
Nassar, who is named as a co-defendant in the lawsuit, is serving decades in prison for molesting some of the sport's top athletes and others, as well as child pornography crimes.
A similar lawsuit was filed this week against a local Aurora Volleyball coach, claiming the coach, his wife, and their volleyball program covered up alleged sexual abuse against underage girls. The federal class-action lawsuit was filed Tuesday in U.S. District Court on behalf of "potentially thousands" of parents who enrolled their children in Rick Butler's programs, Great Lakes Volleyball, Sports Performance Volleyball Club and Great Lakes Center.
The lawsuit seeks a jury trial, monetary compensation for fees paid to Great Lakes, statutory penalties, attorneys' costs and injunctive relief requiring the Butlers to disclose "the true nature of Butler's sexual abuse of underage girls" to current and prospective players and parents.
With these lawsuits making headlines this week, Salvi, Schostok & Pritchard P.C. is available to:
Break down Aly Raisman's lawsuit
Discuss the similarities between the Aurora case and how Aly Raisman's lawsuit could set a precedent for these types of cases.
Explain why these organizations had a duty to protect their athletes
Explain why legal action is an important deterrent and at least one way these victims can seek the justice they deserve.
These lawsuits may be the first step in truly rooting out the problem and exposing the enablers in this horrible situation.
To schedule an interview with Salvi, Schostok & Pritchard P.C., please contact Marcie Mangan, Salvi, Schostok & Pritchard P.C.'s Public Relations Manager, at (312) 372-1227 or mmangan@salvilaw.com.
###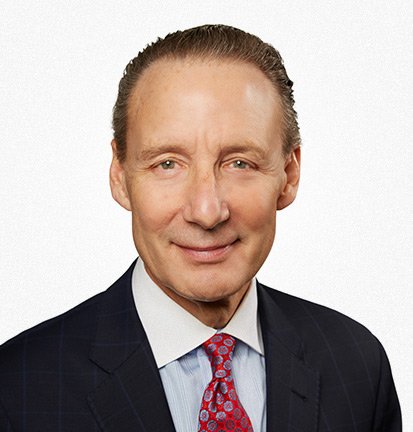 Patrick A. Salvi concentrates his legal practice in several limited areas primarily involving a trial practice in cases concerning serious personal injury, medical malpractice, wrongful death, and mass torts. Mr. Salvi has achieved record-breaking jury verdicts and settlements on behalf of his clients, including serving as lead counsel in obtaining an Illinois record-high $148 million jury verdict and a Lake County record $33 million jury verdict.