Online Illinois Medical Malpractice Database a Big Hit
Despite fierce opposition by doctors and the Illinois Medical Association, online physician profiles were placed online in October 2011. The site has proved to be a success, receiving about 785,000 hits within the first month.
The online profiles contain information on past disciplinary actions, malpractice suits, and criminal and misdemeanor convictions within the past five years, in addition to general information about each doctor's practice, certifications and education.
The physician profiles were originally placed online in 2010 but were taken down after a state Supreme Court ruling. To circumnavigate the court decision, the state assembly and governor passed the Patient Right to Know Act in 2011. The public strongly supported online profiles, while lobbyists from the medical industry strongly opposed the profiles as an invasion of privacy.
Nearly 85 percent of all active doctors and chiropractors have signed off on their public information. However, gaps in information remain. Physicians must self-report criminal convictions in Illinois and other states, but the Chicago Tribune found that some doctors' profiles did not include information about their convictions.
Illinois is currently in the process of revoking the medical licenses of individuals who have been convicted of sex crimes, forcible felonies and battery of patients. That process, however, remains challenging. Currently, regulators search old disciplinary records for mention of convictions, both in Illinois and in other states. Regulators don't have the capacity to individually verify each of the nearly 46,000 profiles for completeness, and the potential for missing convictions is high.
State Rep. Mary Flowers, D-Chicago, who originally sponsored the Patient Right to Know Act, plans to introduce new legislation that would allow the online profiles to show more than five years of convictions, disciplinary actions and malpractice payments. Flowers has suggested that the profiles include10 years of data.
Contact Our Chicago Medical Malpractice Lawyers
Salvi, Schostok & Pritchard P.C. is a leading Illinois medical malpractice law firm with offices in Chicago and Waukegan. In addition to representing clients in medical malpractice cases, the firm's personal injury lawyers focus on car and truck accidents, airplane and train accidents, construction injuries, birth injuries, brain injuries, unsafe properties and animal attacks. The firm has obtained more than $900 million in verdicts and settlements on behalf of our injury clients. Our record includes 192 cases with verdicts or settlements of $1 million or more.
For more information, call 312-361-1823 or use the firm's online contact form.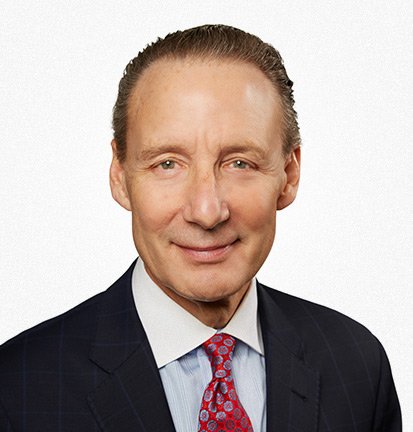 Patrick A. Salvi concentrates his legal practice in several limited areas primarily involving a trial practice in cases concerning serious personal injury, medical malpractice, wrongful death, and mass torts. Mr. Salvi has achieved record-breaking jury verdicts and settlements on behalf of his clients, including serving as lead counsel in obtaining an Illinois record-high $148 million jury verdict and a Lake County record $33 million jury verdict.