4 injured after vehicle hits CTA bus, causing crash into Loop bank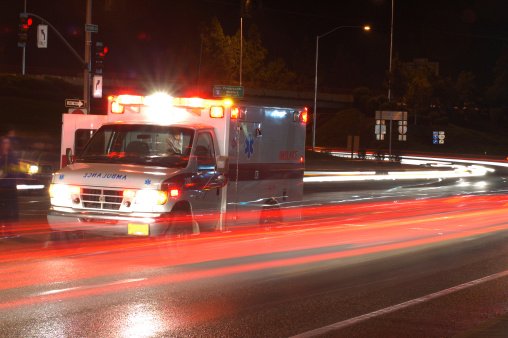 CHICAGO (April 30, 2020) – Four people were injured when the driver of a sedan crashed into a CTA bus early Thursday in the Loop.
Chicago police say the bus driver, two passengers on the bus, and a 29-year-old driver of a black sedan were all injured as a result of the collision, which occurred in the 100 block of North LaSalle Street around 4:20 a.m.
Police said the bus was headed east on East Washington Street and moved into the intersection when a black sedan, traveling south on LaSalle at a "high rate of speed," ran through a red light and collided with the bus.
The bus driver was pinned under the dashboard and had to be extricated by firefighters. She was taken to Northwestern Hospital in critical but stable condition. The two passengers and driver of the sedan were also taken to Northwestern Hospital and listed in good condition.
ABC 7 Chicago reports citations are pending.
No further information has been released at this time.